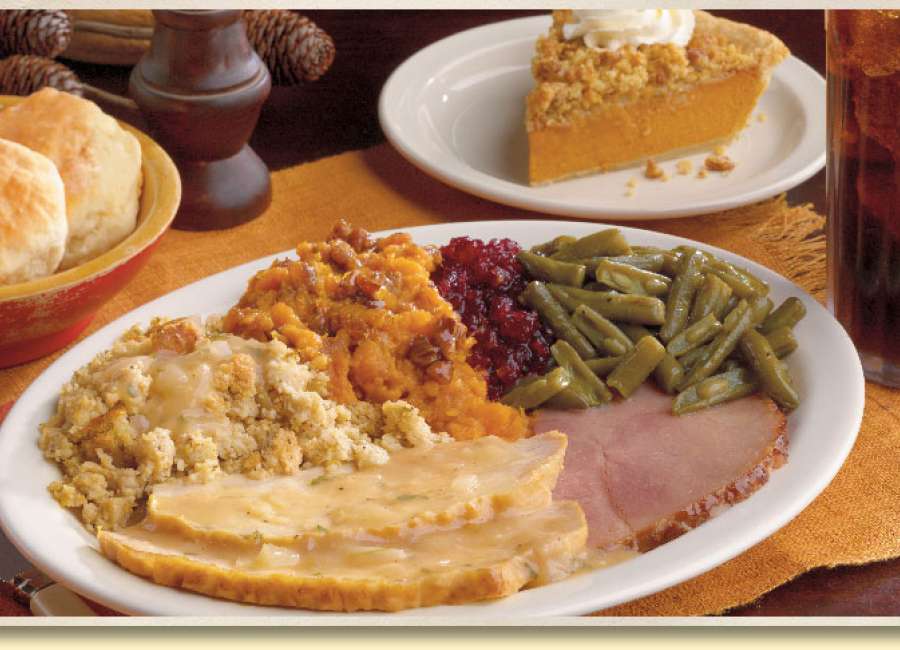 Several free community meals will be served in Coweta this Thanksgiving season.
Two community meals will be served on Thanksgiving day, at Newnan High School and at Mt. Sinai Missionary Baptist Church. There will also be meals this weekend, and on the Wednesday before Thanksgiving.
On Saturday, Nov. 17, from 1-4 p.m., the Hands On Community Outreach Program will hold its annual Feed the Community Thanksgiving Dinner.
The dinner will be served in the fellowship hall of Zion Hill Baptist Church, 87 Pinson St., Newnan. Deliveries are available for those who cannot get to the church, within a 15-mile radius.
Volunteers and donations are welcome and greatly appreciated, said Shane Rutledge of Hands On Community Outreach. For more information, to donate or for deliveries, contact Rutledge at 678-378-5477.
On Sunday, Holy Zion Center of Deliverance and The Cam Newton Foundation will host a Thanksgiving fellowship and dinner from 10 a.m. to 3 p.m. at Zion's Community House, 121 Temple Avenue.
The Ignite the Fire Movement is holding its third annual Thanksgiving Fest Outreach on Wednesday, Nov. 21, in the cafeteria at Winston Dowdell Academy, 1 Dowdell Street.
In addition to a hot meal served from 2-5:30 p.m., visitors can receive non-perishable food items to take home, as well as clothing, shoes and household products.
Donations are being accepted of non-perishable food, used clothing and shoes in good condition, household cleaning products, personal hygiene items, and clothing items such as purses, bags and scarves. Donations should be delivered on Tuesday.
For more information, contact Debra Harris at dharris387@gmail.com or visit www.ignitethefire.info .
The Thanksgiving Day meals are hosted by the Willie Pritchett Youth Leadership Foundation and Community Christian Church.
The Pritchett Foundation, in conjunction with AMVETS Post 142 and the church, will be serving from 10 a.m. to 2 p.m. in the fellowship hall of Mt. Sinai, 6 Lovelace St., Newnan. Meals can be eaten on-site or taken out.
Veterans will be making deliveries for elderly members of the community. Donations of side items and beverages are welcome, said Lakeisha Martin. To make donations or arrange for deliveries, call Martin at 678-478-4761, Vincent Pritchett at 404-667-2153 or Robert Wood at 678-378-4820.
Community Christian Church has been hosting the annual community Thanksgiving for many years at Newnan High School. Dine in or takeout is available, as well as delivery, from 10 a.m. to 2 p.m.
Delivery orders must be placed before 10 a.m. Thanksgiving day, but can be placed in advance. Call 678-740-3995 to set up delivery. There will also be free clothing available.