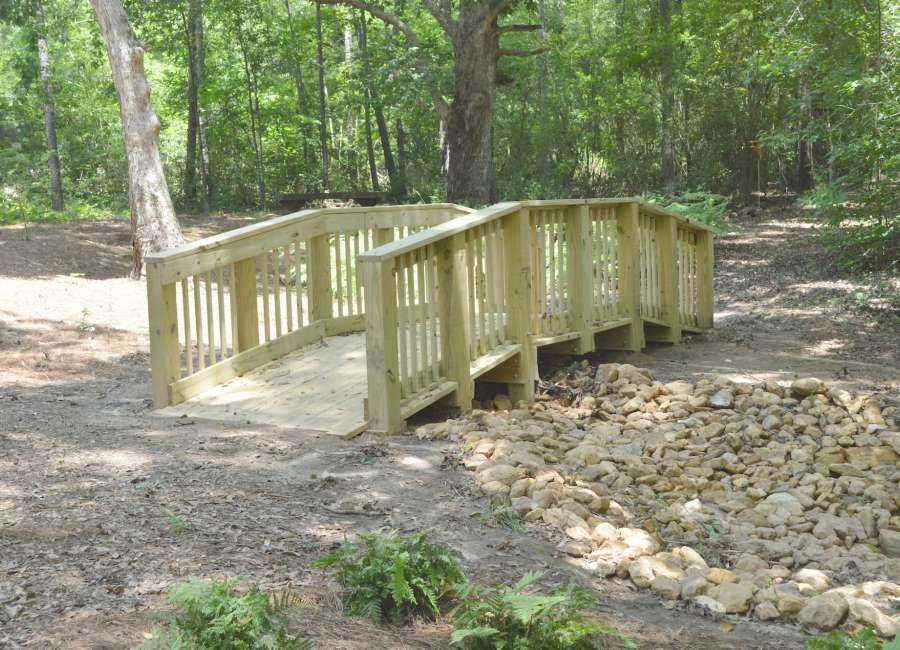 Newnan and Coweta County residents of all ages are invited to tour the McGuffey Nature
Center this Saturday with a bushy-tailed guide named MAC the Squirrel.
MAC's story will guide visitors along the nature center trails in a "walk the story" concept developed by the Coweta County Master Gardener Extension Volunteers (MGEVs) at the suggestion of librarians at Coweta's Central Library.
"We are always looking for ways to encourage families and visitors to the McGuffey Nature Trails, so we thought a story trail was a unique way to invite county residents to explore the trails," said MGEV Dale Senko. "The pages of MAC the Squirrel's book are displayed along the trail, and as you follow the trail, you progress through MAC's story."
The trail will be open from 2-4 p.m. on Saturday, Nov. 10, with Nov. 17 set as a rain date. 
The McGuffey Nature Center is located at the Coweta County Fairgrounds, 275 Pine
Road. Admission is free, but visitors are requested to register by calling the Coweta
County Extension Office at 770-254-2620.
 Families are invited to bring a picnic, if they like.
MAC the Squirrel is named for McGuffey Nature Center. MGEV Pat Farmer wrote MAC's story after researching squirrel behaviors, and MGEV Deberah Williams illustrated MAC's book.
"A squirrel was a natural – we have so many in Coweta County," Farmer said. "I've been
very involved with the plantings that the MGEVs have done along the trails, so it was fun
to create a character who leads visitors through the woods."
Storyboards are located at nine stops along the trails to direct walkers to overlooks and
scenic spots in the woods. The walk is easy and self-paced but does require sturdy shoes.
"The story trail can be enjoyed by all ages," Senko said. "If this is your first visit to the
nature center, the story trail is a great introduction to the many trails here. For those who
have visited in the past, the story trail will enhance your appreciation of the center. It's a
great way for children and everyone to connect with nature and learn about the natural
World."
For the past three years, the MGEVs have worked to restore the McGuffey Nature Center
trails by removing invasive plant species and installing hundreds of native plants. Boy
and Girl Scouts also have volunteered to work on the trails, and some have completed
their Eagle and Silver projects at the center.
The McGuffey Nature Center is open throughout the year, and the MGEVs frequently
plan special activities open to the public. The MGEVs recently created an
Honor and Memory Garden – with bricks honoring friends and family – on one of the trails
as a fund-raising project for the center.