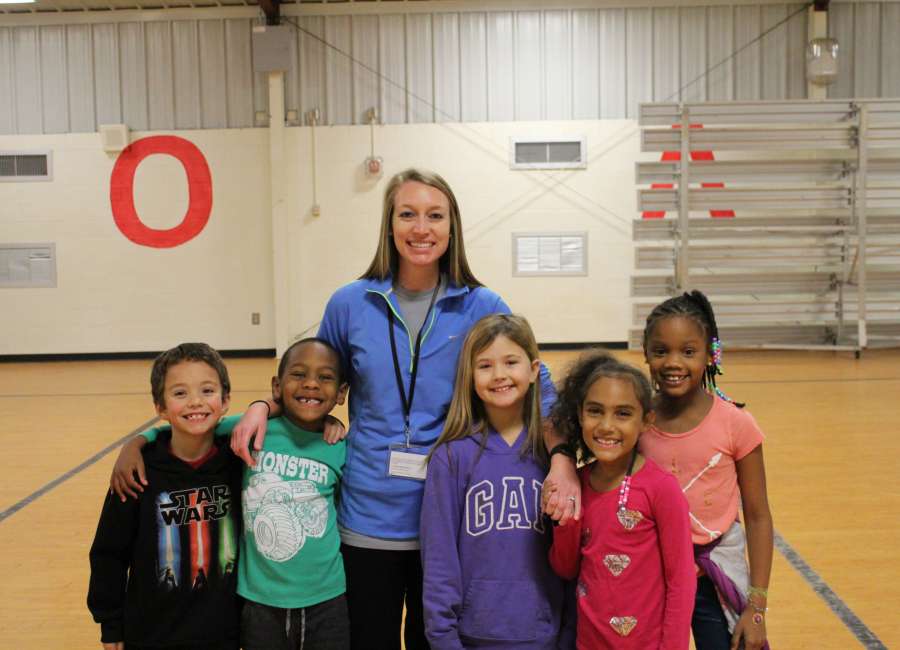 By JEFFREY CULLEN-DEAN

jeffrey@newnan.com
Not yet 30, Cassie Robinson, the physical education teacher at Ruth Hill Elementary School, was nominated and named president-elect of the Georgia Association of Health, Physical Education, Recreation, and Dance (GAHPERD).
Robinson's term at GAHPERD will last for three years. The first year will be as president-elect, the next as president, and in the last year she will transition to past president.
In the position of president-elect, Robinson said, "We do a lot of grant giving to teachers." She will also organize GAHPERD's Fall Convention in 2019.
Robinson recently applied for and was given a grant herself from the Society of Health and Physical Educators. The money will be used to buy new equipment and a stipend to attend a national convention in Tampa.
GAHPERD is made up of five sections – health, physical education, recreation, dance and a general section. Previously, Robinson was on the board as the vice president and president of the general section of GAHPERD for three years.
"We cover everything that isn't covered by the other sections," Robinson said. "We give college students and upcoming teachers what can be offered to help them get started in their careers."
The P.E. teacher said the person who nominated her for the president-elect position "was a big secret," but she thinks it was a professor from the University of West Georgia.
Robinson said she chose her career because, "I loved playing sports growing up and I love kids. If you can combine the two, why not?"
GAHPERD exists to enhance the help given to the state's health and P.E. teachers, said Robinson.
"I'm the only P.E. teacher at the school. Other schools only have one P.E. teacher, too. We have to make a point of getting together using GAHPERD to share resources," she said.
In her second year of teaching, Robinson was also named Ruth Hill's Teacher of the Year.