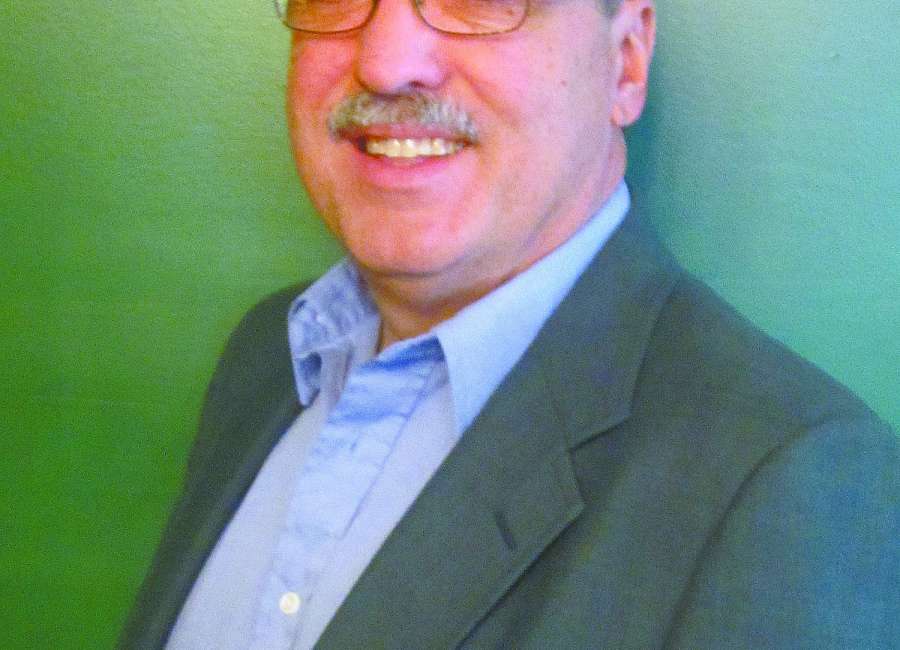 Our wonderful and dedicated pastor, Michael McFarlin, was on vacation last Sunday.

He had asked me to fill in for him, and he has two churches. So I preached at Allen-Lee Memorial United Methodist Church in Lone Oak, where Lynn and I are members, and at Michael's other church, Luthersville United Methodist Church.
Luthersville's service is at 9:30 a.m. When it got to prayer time in Luthersville, Tommy Adams suggested we remember those who lost loved ones at the Tree of Life Synagogue in Pittsburgh on Saturday. By the time I got to Allen-Lee at 11, I decided to start the service with a time of silent prayer directed toward those touched personally by the horrific attack at Tree of Life.
After all, at both Luthersville and Allen-Lee, we were gathered just as those folks at Tree of Life had been the day before – gathered to worship God, to seek a connection with the great Creator of all and to fellowship with God's people.
To pray, to sing, to give.
At Allen-Lee and Luthersville, we would all leave and go home and make plans to return the next Sunday, looking toward the coming holy days. This day of worship would be one of many for us.
For the families of the 11 at Tree of Life, Oct. 27 is a day they will never forget. There was something extra sad for me in the fact that funeral services for those who died at that Pittsburgh worship service had to be held at another synagogue. Tree of Life was still a crime scene – with evidence being gathered as the funerals were held.
The repeated attacks on houses of worship – Emanuel AME, Sutherland Springs, Tree of Life most recently – speak to something very sick. The stories of those killed always add to the great sadness. Somehow I particularly connected with story about the mentally handicapped brothers – both gunned down – who loved to greet fellow worshippers at Tree of Life each week.
On Wednesday, Lynn and I welcomed trick-or-treaters. We live in the College-Temple neighborhood, which has come to be a magnet for families out with assorted goblins, princesses and pirates on Halloween.
Many of our neighbors do major decorating for Halloween. On my morning walk, I enjoyed seeing things unfold at Paul and Jenny Boyce's, and always look forward to the Achee's "cemetery." Lynn and I get by with some pumpkins, and she added some ghostly luminaria this year.
Wednesday was the perfect night for trick-or-treating. Our daughter and son-in-law, Sallie and Jim, and granddaughters, Clair Lynn and Quinn, joined us and had a slice of pizza before heading out to seek treats. Quinn, dressed as a police officer, took a sack of candy to the NPD officer. Clair Lynn – in Native American attire – took our Pomeranian, Kookie, for the trick-or-treat jaunt. Kookie apparently had the most fun of everyone.
After Sallie and Jim and the girls went home, Lynn and I stayed on the front walk for an hour or more, bowls of candy in hand. There were tiny Cinderellas, a jaunty little Beast (from Beauty and…), lots of ghouls with bloody machetes, some inflated dinosaurs and one very creative farmer in a John Deere tractor made from a large box.
We saw people we knew and many we did not. It was a time of neighborliness, a time for all of us throughout our community to come together for fun, costumes and candy.
That is what life should be like – all the time, everywhere. Here's hoping for more togetherness, more acceptance – and fewer headlines that make us want to cry.
Winston Skinner is the news editor of The Newnan Times-Herald. He can be reached at winston@newnan.com