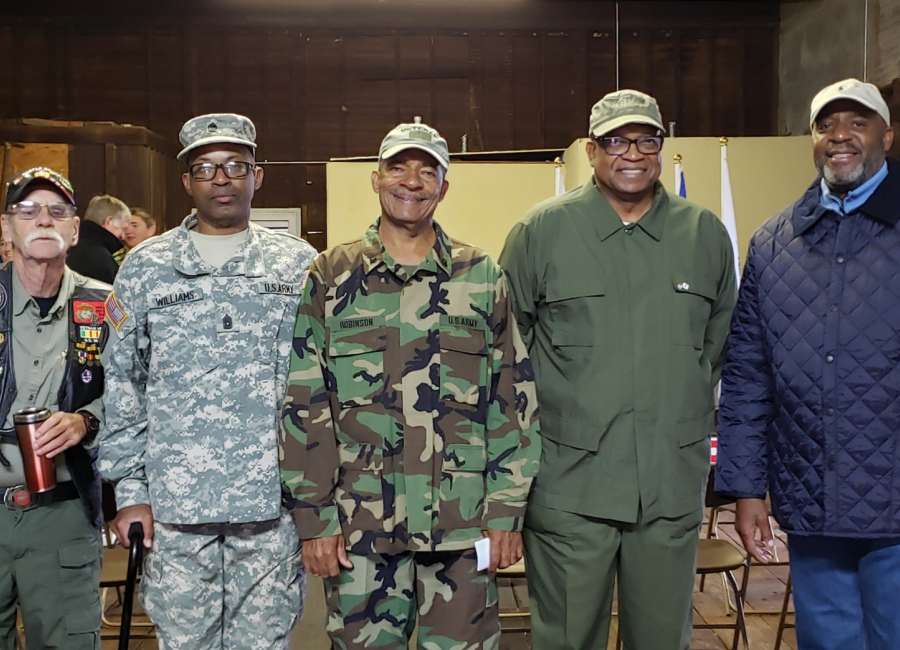 Dr. Emmett L. Jimerson shared insights about the significance of Veterans Day at the annual Veterans Day program in Grantville.
The program was held Monday morning. Usually held at the town's Veterans Park, the program was moved a few blocks to the antebellum freight depot because of rain. Jimerson is pastor of Zion Hill Baptist Church in the Zion Hill community near Luthersville.
Leon Dyes was named Grantville's 2018 Veteran of the Year. Dyes is a Vietnam veteran and has been active for many years the Grantville Veterans Association.
Jimerson was born and grew up in Reform, Ala. At Stillman College in Tuscaloosa, Ala., he earned a bachelor of science degree in sociology. While attending Stillman, he became a member of Kappa Alpha Psi Fraternity, Incorporated.
Jimerson also holds three degrees from the Interdenominational Theological Seminary – Morehouse School of Religion: master of Christian education, master of divinity and PhD in theology.
Jimerson graduated early from Stillman and enlisted in the U.S. Army. After completing his tour of duty, he joined, operated, and expanded his family business to as many as five daycare centers in Atlanta.
Ordained as a deacon at Salem Baptist Church in Atlanta, he was ordained to the ministry in 2002. He has been the pastor at Zion Hill for 15 years.
Willie Sipes, who is set to become an Eagle Scout this weekend, played "Taps" on the trumpet to close the program in Grantville.