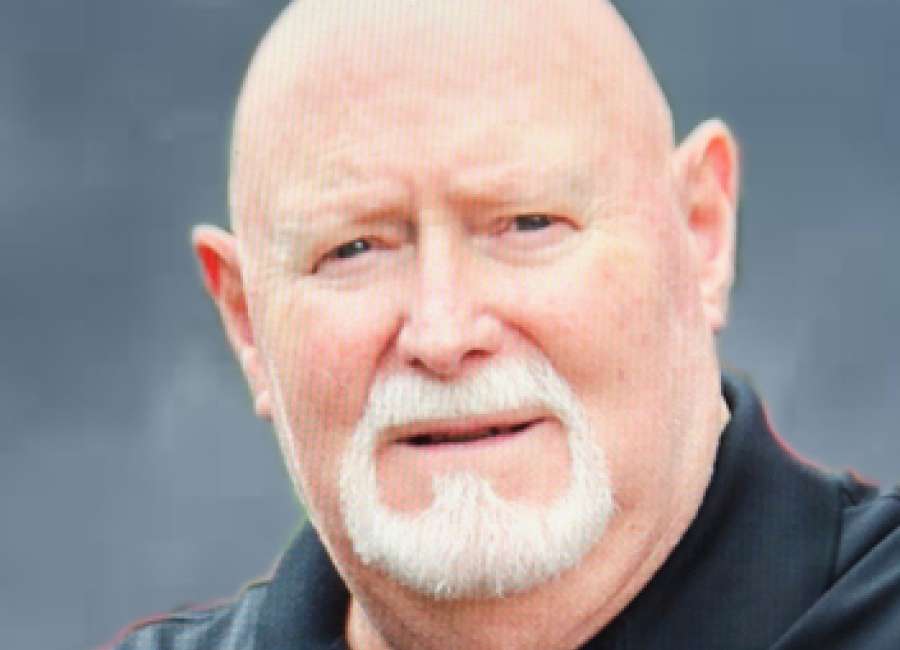 Jerry Glen Barnes, 77, of Newnan, went home to meet his heavenly father on Friday November 2, 2018 while in the care of Brightmoor Hospice in Griffin, Ga.
He was born on July 3, 1941 in Neshoba County Mississippi to the late Paul R. Barnes, Sr. and Elizabeth Oden Barnes. He was the older of two brothers. He attended Verona Elementary where he first met the young girl who would later become his wife. He graduated from Tupelo High School in 1960.
After high school he attended Itawamba Junior College for a year, and then transferred to Mississippi State University where he received a Bachelor of Science in Accounting.
The young lady he met in elementary school, Sandra Elaine Holley, soon became Mrs. Barnes. They were married on July 10, 1965 and for the next 53 years they would share a life story of a wonderful, fully committed marriage and a nurturing home for their blessings of two children.
Following graduation from MSU, he served his country for four years in the United States Air Force. Once his military career ended, Jerry would employ his skills as an accountant for Holiday Inn. The remainder of his career was spent in the hospitality industry. Jerry's wealth of knowledge and experience opened doors that took him to many different cities and hotels where he served as a controller and general manager. He was known for mentoring others in their career advancement and was vitally interested in their having a career as successful as his.
The last years of his professional life were spent in Lincoln, Nebraska, managing The Cornhusker Hotel. During his time in Lincoln, he was very involved in the community and served in official civic capacities. He was a member of the downtown Lincoln Association, Chaine des Rotisseurs (food and wine society), and Big Brothers and Sisters of America. 
While in Lincoln, he attended St. Paul's First United Methodist Church. After retiring, Jerry and Sandy moved to Newnan, Ga. to be closer to their grandchildren. Jerry was an active member of The First United Methodist Church in Newnan, serving as president of the Henry Kitchens Sunday School class for the past two years. He also was a member of the FUMC men's group and enjoyed the camaraderie of the ROMEOS.
Jerry, of course will be remembered for his tireless work in his career as a professional, but also for being a faithful friend and a loyal participant in any project in his church and community in which he was involved. Nothing garnered more attention in his life than the time he devoted to his family.
Jerry is survived by his love from childhood, Sandra Elaine "Sandy" Barnes. Jerry was an exemplary father to his children, Scott Barnes of Lincoln, Neb.; Leigh-Anna Butler and her husband Michael of Newnan. He relished his role as grandfather to Lexi Barnes of Denver, Colo., Jack Butler and Madeline Butler of Newnan. Also surviving is his brother, Paul R. Barnes and his wife Jean of Luling, La. and his nephew Brian Barnes, also of Luling. Jerry's influence touched countless numbers of lives over the years of his career and he valued all the friendships with which he was blessed.
The life of Jerry Barnes will be remembered and celebrated on Thursday, November 8, 2018 in a service to be held at Newnan First United Methodist Church at 1 p.m. to be led by Reverend Charles Robinson. An inurnment will follow in the columbarium of the church. There will be a reception in the church parish hall for friends and family following the service.
In lieu of flowers, it is suggested that memorial contributions to honor Jerry's life may be made to Newnan First United Methodist Church, 33 Greenville Street, Newnan, GA 30263. 
Online condolences may be expressed at www.mckoon.com
McKoon Funeral Home. 770-253-4580