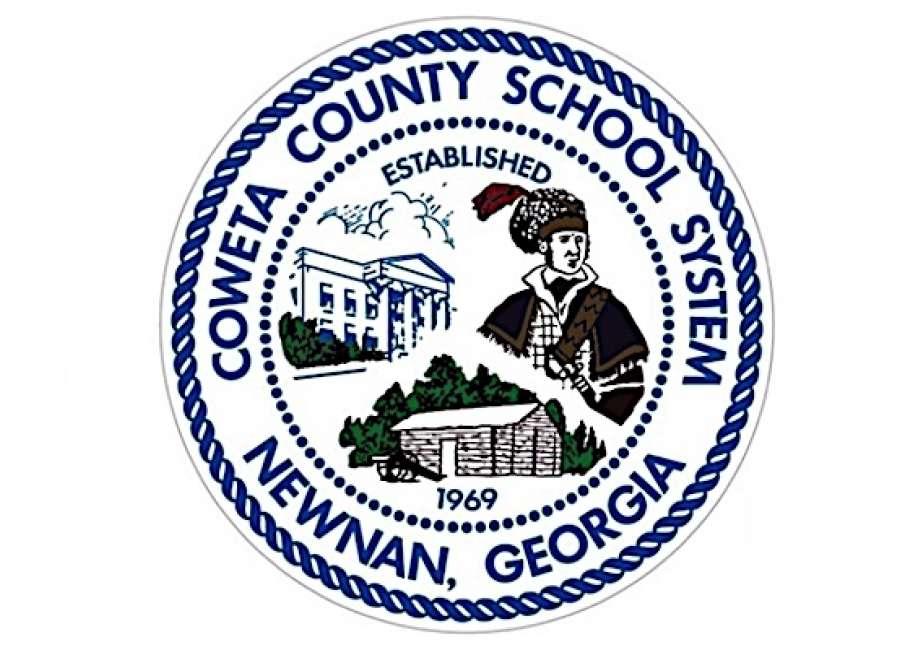 An investigation into allegations of wrongdoing against Coweta County school officials is well underway, but investigators say they can't pinpoint when their work will be finished.

"We are well down the road in our investigation and have completed nearly 40 interviews," said Bob Wilson of Wilson, Morton & Downs, LLC, who along with fellow attorney Keri Ware is conducting the investigation. "However, there remain a number of interviews and follow-up interviews to be done. Additionally, we have reviewed and assessed several thousand documents and have several thousand more to review and assess."
Ware and Wilson – former DeKalb County District Attorney – were brought in by the Coweta County Board of Education to conduct an independent investigation after local resident Henry "Hank" Ashmore accused school board members, the school system and staff of engaging in fraud, racketeering, conspiracy and bid rigging.
The allegations center around a more than $5 million contract for stadium improvements, including the installation of synthetic turf, at East Coweta, Newnan and Northgate high schools. A pre-litigation (ante litem) notice sent in early August on behalf of Ashmore by Columbus attorney Josh McKoon alleges violations of Georgia's Racketeer Influenced and Corrupt Organizations (RICO) Act.
Coweta County School Superintendent Steve Barker and all seven members of the Coweta County Board of Education received letters from McKoon notifying them of Ashmore's intent to sue, according to board attorney Nathan Lee. No individuals are are mentioned by name in the letter, which lists Ashmore's complaints against "the members of the Coweta County School System, the Coweta County Board of Education, and other staff" who facilitated the request for proposal (RFP) for the synthetic turf project.
Ashmore claims the RFP was overly restrictive by design to ensure a single company – Deluxe Athletics – was awarded the contract. He alleges the school system issued a second RFP after objections from "members of the board of education and the public," and that "some of the companies which had placed bids under the original RFP were not notified or given any opportunity to rebid."
Ashmore's allegations of bid fixing appear to stem from an incident reported to members of the board of education and those in attendance for the board's April 10 meeting, during which the board voted 6-1 – with District 4 representative Linda Menk opposed – to accept the bid from Deluxe Athletics.
After the bid proposal and RFP were posted online, a website malfunction required the school system to remove and repost the documents. The official RFP was inadvertently replaced with an earlier draft containing the wrong bid open date, Superintendent Steve Barker said.
"Originally we were going to have bids open during spring break," he said during the meeting. "Once we realized that, we said, 'No, let's do it the week before because that's when we'll have the team here to evaluate it.'"
School officials became aware of the mixup only after the two bids submitted within the correct time period were opened and evaluated. Representatives from a third company called with questions about the project and pointed out they still had time to submit a bid according to the date listed on the website. The bid process was halted, and third company and was granted an extension.
In the end, the glitch had no effect on the outcome. The company that was granted the extension decided not to bid on the project.
"That was the hiccup with the dates, but we were able to proceed forward with it," Barker said at the April meeting. "It's been a lot of work on the part of our staff to do their homework on this project and do it right. We work with the highest goals of integrity in our process."
Synthetic turf was installed at all three stadiums in time for each school's first home football game. Work to remediate and resurface the tracks is ongoing, along with auxiliary work at each stadium.
Ashmore, who briefly was a candidate for the Coweta County Board of Education in 2016, has no apparent ties to the companies that submitted bids. However, a social media post by Menk – a vocal opponent of the long-planned turf project – appeared to support Ashmore's threatened lawsuit.
In an Aug. 29 message on the neighborhood site Nextdoor, Menk wrote: "I've spoken with Hank and he's so unbelievable (sic) grateful for all the support…You have no idea how your comments have encouraged him and his efforts to protect all of us who live in Coweta. God bless you." 
The message, titled "Coweta School Turf Project – Ante Litem Notice/Hank Ashmore," was later removed from the site.
Lee says he can find nothing to support Ashmore's accusations and has asked Ashmore and McKoon provide evidence to support claims of wrongdoing.
"Your letter contains serious allegations of violation of Georgia law, specifically bid rigging," Lee wrote in an Aug. 22 letter to McKoon. "To the extent you have any evidence which would substantiate the serious allegations set forth in your letter, I would ask that you please provide that to me for my immediate review."
Lee said McKoon neither responded to his request nor contacted him otherwise.
At their Aug. 14 meeting, board of education members unanimously voted – on Lee's recommendation – to pursue a third-party investigation into Ashmore's allegations. In late August, they chose Wilson and Ware, both of whom were part of a team appointed to investigate the Atlanta Public School standardized test cheating scandal in the late 2000s, to lead an open-ended investigation.
"We can't give them a deadline," Lee said at the time. "We want them to have as much time as they need."
Even though the investigators are not certain exactly when they will complete their work, Wilson said there is an end in sight.
"We are closer to the end than the beginning," Wilson said. "It is not a race but a search for truth. We are committed to that pursuit."