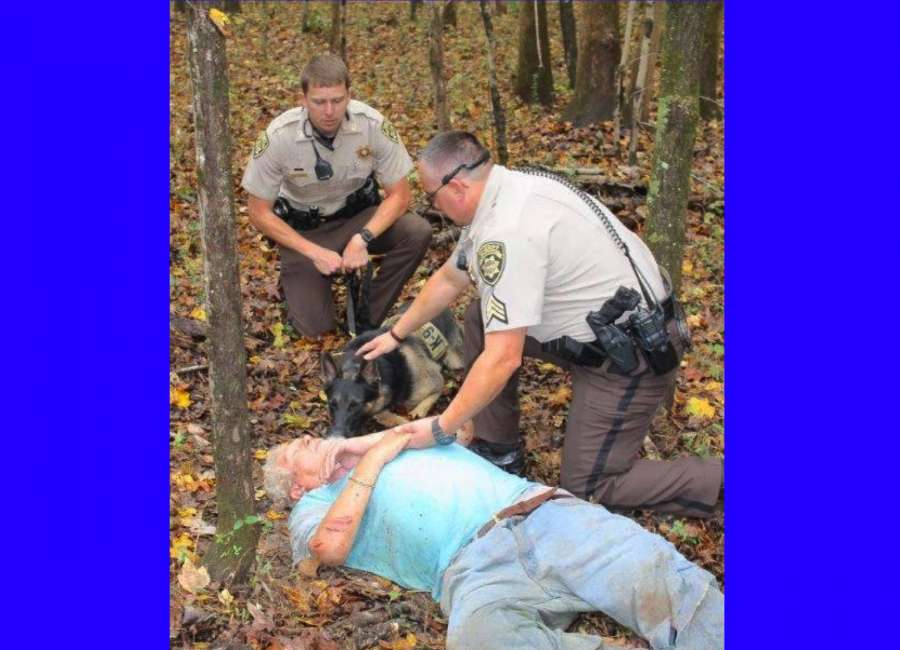 A man is still alive thanks in part to the hard work of a Coweta County deputy.

Tuesday afternoon, Deputy Chad Cowart was patrolling Interstate 85 when he came across an abandoned car near the 55 mile marker.
Because the car was missing a license plate, Cowart ran the VIN number and quickly discovered it belonged to a missing endangered person in Anderson County, S.C.
Inside the car, Cowart found several notes with handwritten directions indicating the driver was attempting to get back north.
With no sign of the person nearby, Cowart began walking along the wildlife fence separating the woods from the highway and discovered an opening.
A search party consisting of a K9 and several deputies began searching the area and located the man lying on his back approximately 500 yards inside the woods, according to Investigator Troy Foles.
The victim, identified as 70-year-old Donald Sherman, told deputies he had stopped to use the restroom, gotten lost in the woods, and had been lying on the ground for two days, according to Foles. The search for Sherman lasted less than an hour.
Sherman was carried out of the woods and transported to Atlanta Medical Center where he remains in the intensive care unit. Sherman is expected to remain there for the next several days.
"We don't believe he would have made it another night if no one found him," Foles said. "The dehydration and hypothermia would have set in."
Foles said he's been in contact with Sherman's family members, who will take him back to South Carolina once he's discharged from the hospital.
Sheriff Mike Yeager praised the hard work of Cowart and those who assisted in the search.
"I think it's a great lesson for our team to take that extra time which made a tremendous difference," Yeager said. "This story could have had a much different ending otherwise."