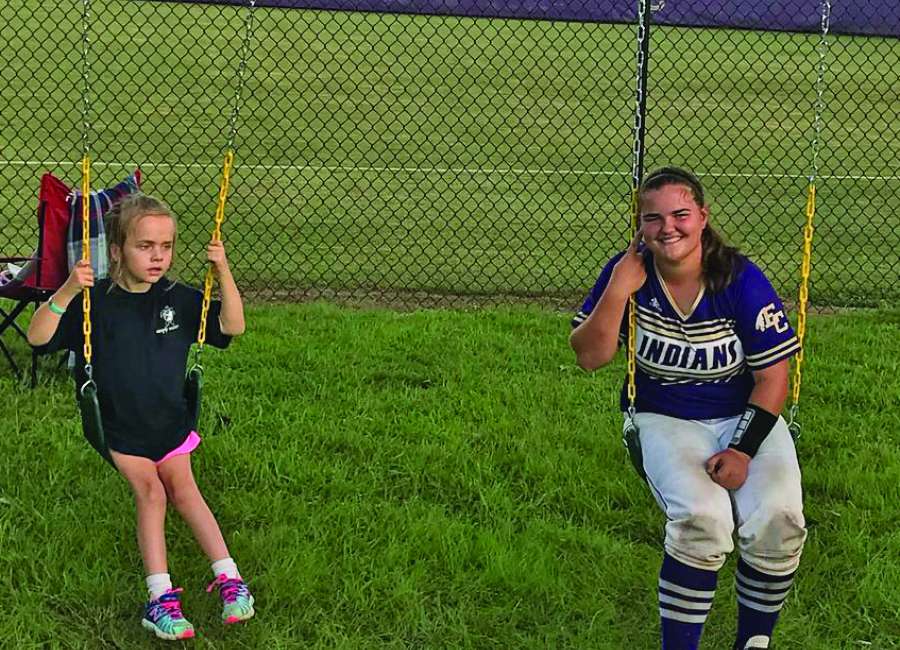 By Chris Goltermann - Cowetascore
East Coweta junior Ansley Gunter had her focus firmly on helping the Lady Indians win a second consecutive Class 7A state championship this fall.
But the 2018 season was one where she made growth on a personal level — and it wasn't lost on college recruiters.
Gunter, who most recently shared All-County Co-Offensive Player of the Year honors with East Coweta teammate Lilly Agan, verbally committed to Georgia Tech this week.
Head coach Aileen Morales was in attendance last month to watch Gunter's efforts at the GHSA Elite 8 Tournament, which included her going 6-for-13 (.461) with a team-high eight RBIs over four consecutive victories.
For the season she batted .425 with six homers and 32 RBIs, both team-highs for East Coweta.
But as much as Gunter's bat haunted opposing pitchers at times during the 2018 softball season, it's not the swing that the East Coweta junior was most proud about this fall.
While showcasing tears of joy after East Coweta clinched its second consecutive Class 7A championship last month, Gunter was overcome with emotion when asked by a reporter about creating a swingset at East Coweta High's softball complex for the daughters of the Lady Indians' coaching staff, and most specifically for Layla DeLoach, a special needs child who has been diagnosed with autism.
Over the years, Lady Indians players have grown closer to a group of coaches daughters that includes head coach Franklin DeLoach's three girls, Brandon Blair's two girls and Mark Bowles' youngest child, Izzy. They can often be seen attending the girls' youth softball games at Whitlock Park.
But Gunter was drawn to Layla, who cannot communicate vocally like children her age or play softball. The first baseman has watched her sit along the right-field fences at her games, often with her tablet to keep her busy while with her mom Fonda.
When Gunter learned about how much Layla loved to swing on playground equipment, she took it upon herself to build a swing set for the girls, so they could play while their daddies coached.
"It means a lot," Gunter said when asked about the swing set following a 9-0 mercy-rule victory over Mill Creek. "I'm big on everybody is a human. Everybody should be treated right. Layla is my light when I come to the softball field. Every time I see her, she's the first person I talk to at the softball field."
Gunter was persistent with an idea that began shortly after East Coweta won the first of two consecutive state softball titles. After inquiring about it, "it kind of went in the dark."
She eventually went to East Coweta High Principal Steve Allen and "I told him this is something I really want to do. This is something that means a lot to me."
After getting the green light from Allen, Gunter and her father Greg built a dual swing set together.
At completion, she affixed a sign on the crossbeam reading Psalms 134:14 with the puzzle piece images known as the symbol for autism.
"Knowing that it's something that gives her joy, I wanted to return it to her,"  said Ansley, who had to overcome playing in the shadow of a older sister Ashlynn, now at Georgia Southern after an All-County career at ECHS. "It's moveable so if we want to move it, we can put it wherever."
Franklin DeLoach was equally moved by the gesture of kindness for his family.
"It was very touching and very thoughtful," he said. "This day and age when you get a teenager who thinks more about other folks than themselves, that's such a positive thing."