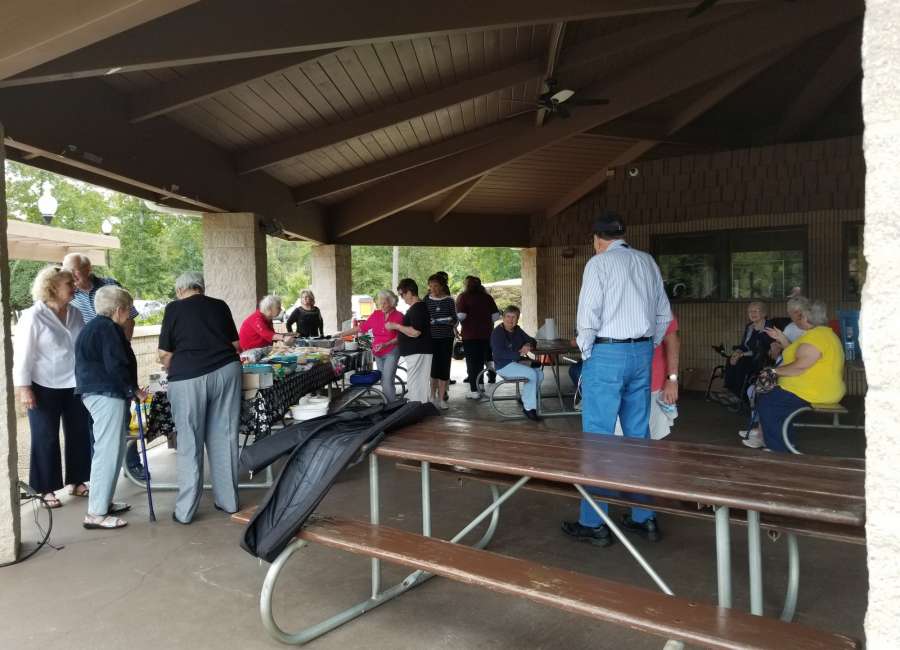 Nominations open for Senior of the Week
Seniors are an important part of the community who are often not recognized as much as they should be. Do you know a senior who uses his or her retirement time to volunteer or help others?
A Senior of the Week will be highlighted on Sundays on the Senior Living page in The Newnan Times-Herald. To nominate someone you think is worthy of the honor, email kandice@newnan.com with the nominee's name, why her or she should be the Senior of the Week, and a photo.
* * *
Senior Friends hosts annual Potluck Picnic
Senior Friends hosted its annual Potluck Picnic last month at Newnan Utilities Carl Miller Park on Sewell Road in Newnan.
Attendees brought covered dishes and enjoyed barbecue. Members and guests relaxed and mingled, while being entertained by the Lard Bucket Band from Wedowee, Ala.
For more information about Senior Friends, contact Louise Swint at 678-423-9289. The groups meets the third Wednesday of each month for fun, fellowship and information to help them experience healthier and happier lives. Anyone 55 or older is welcome to join.
Local meetings and groups
Nov. 13
Parkinson's Support Group - The Newnan Parkinson's Disease support group meets the second Tuesday every month at 2:30 p.m. in the Gathering Room of Newnan First United Methodist Church at 33 Greenville St. The support group's mission is "to advocate for all persons associated with PD by providing compassion, understanding, support, education, training and awareness." All are welcome. For more information, contact FUMC at 770-253-7400.
Items for consideration as Golden Years Briefs should be emailed to kandice@newnan.com, faxed to 770-253-2538, or mailed to Attn: Golden Years Briefs, The Newnan Times-Herald, P.O. Box 1052, Newnan, GA 30264. Email submissions are preferred.