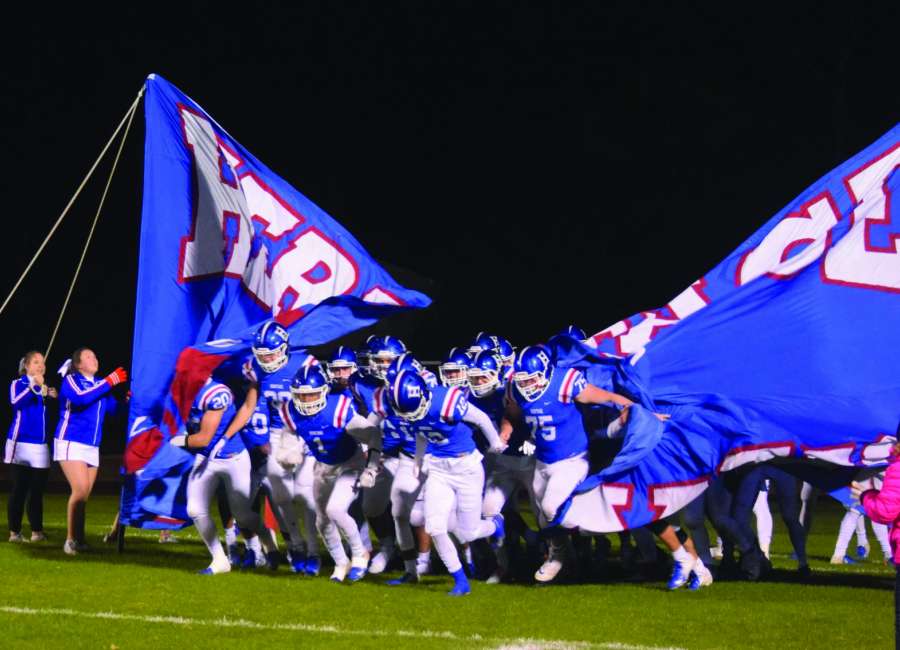 The Heritage Hawks hopes of advancing to next week's GISA state title game in Macon ended Friday night in a cold drizzling rain against visiting Frederica.
The Raiders scored on all six first-half possessions and put the game out of reach in the first half, building a 39-7 lead at the break.
Frederica kept its foot on the gas in the second half and left town with a 53-7 victory in the Class AAA semifinals.
Heritage entered the playoffs as the Region 1-AAA champ and after earning a first-round bye, knocked off Southland last week to set up Friday night's contest.
"All year long we had great leadership, especially from our seniors," said Heritage head coach Micha Alba. "We battled hard in every game. I am looking forward to the offseason and getting back at it."
The Raiders took the opening possession and marched 78-yard for the score and after a missed extra point led 6-0.
Heritage quickly bounced back and took its only lead of the game when it converted a 63-yard touchdown on its first offensive series.
Quarterback Henry Arnall connected with Brandon Scruggs on a 63-yard touchdown pass on the first play from scrimmage.
After the extra point, the Hawks led 7-6.
The Raiders, however, scored two touchdowns in just over six minutes and pushed the lead to 20-7 at the end of the first quarter.
Frederica's second touchdown came on a Isaiah Jackson 24-yard run to give the Raiders a 12-7 lead after missing its second straight PAT.
The Raiders also proved they could move and score through the air on their next series. Simpson completed a couple of long passes during the drive and capped the possession with the third touchdown of the first quarter on a 5-yard pass to Patrick Brunson .
Earlier in the series, Brunson also caught a 50-yard pass to move the  all deep inside Heritage territory.
The Raiders increased the lead to 26-7 on the their first play from scrimmage in the second quarter on a long touchdown run from Denver Anthony.
Frederica added two more touchdowns late in second quarter to build its lead to 39-7 at the half.
Two interceptions by the Raiders in the second half put an end to Hawks' drives.
Ja'Shawn Sheffield had the first interception for the Raiders, returning the ball inside the Hawks' five.
Sheffield stayed in the game on offense and added a touchdown on a short run to give the Raiders a 46-7 lead.
The Raiders' defense accounted for the final score of the game when Anthony picked off a pass and returned it 55 yards for the score.
Frederica will play John Milledge in the finals next Friday in Macon for the GISA title.John Milledge knocked off Tiftarea in its semifinal game.