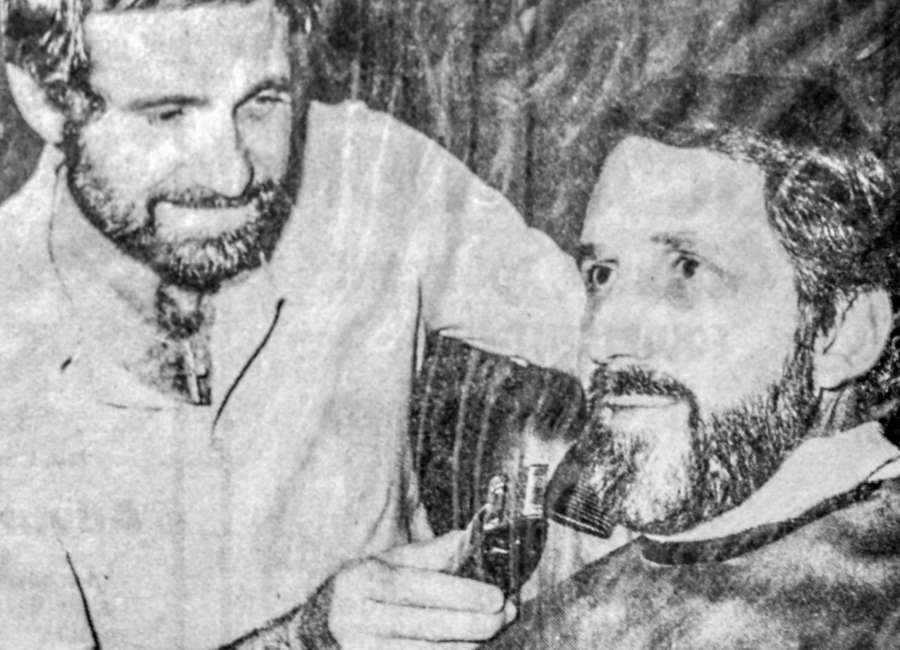 During Newnan's Sesquicentennial celebrations in 1978, The Brothers of the Brush was formed to generate excitement and friendly competition among local men. 
Members of the group grew facial hair, which they meticulously maintained in order to win bragging rights to having the best beard. 
This photo shows Al Purcell of Styles by Al as he trims Gene Prince's beard near the end of the competition.
Flashback Friday is coordinated by the Newnan-Coweta Historical Society. If you would like a copy of a photo featured in Flashback Friday or would like to contribute a photo, please contact the historical society at 770-251-0207.