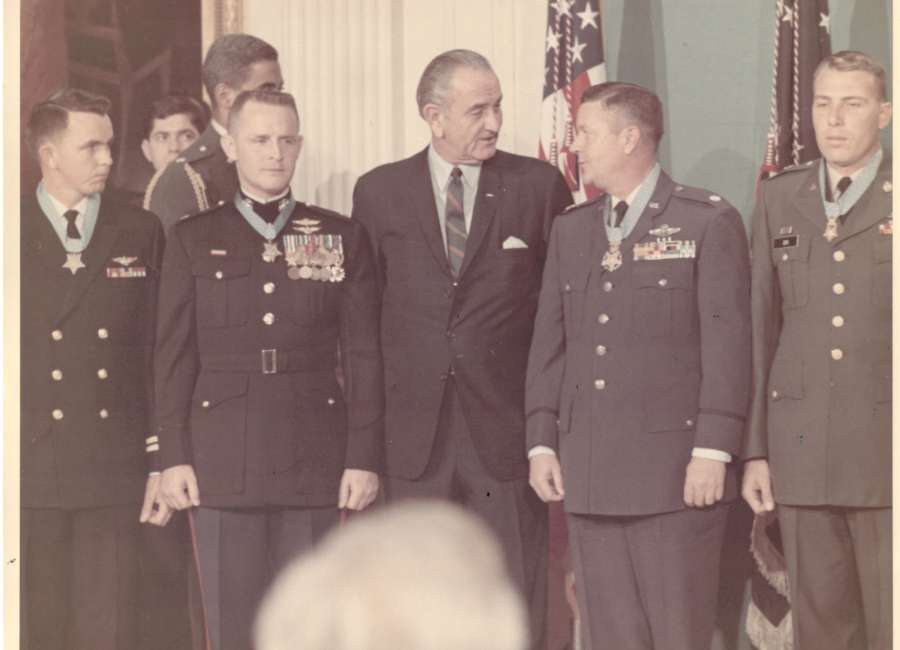 In honor of Veterans Day, we salute two Medal of Honor recipients from Newnan, Lieutenant Colonel Joe Jackson and Major Stephen W. Pless. 
Lt. Col. Jackson earned his medal during the Vietnam War through a volunteer mission to rescue a three-man USAF Combat Control Team on May 12, 1968. He was successful, even under heavy hostile fire.
 As a helicopter gunship pilot attached to MarineObservation Squadron 6, Major Pless was honored for his expert flying skills and rescue of American troops under attack by 30 to 50 enemy soldiers during the Vietnam War. 
Pless, center left, and Jackson, center right, received their awards from President Lyndon B. Johnson on Jan. 16, 1969, and are pictured here with the other recipients honored that day. 
It is reported that President Johnson remarked 'there must be something in the water down in Newnan.'
'Flashback Friday' is coordinated by the Newnan-Coweta Historical Society. If you would like a copy of a photo featured in 'Flashback Friday' or if you would like to contribute a photo, please contact the Historical Society at 770-251- 0207.