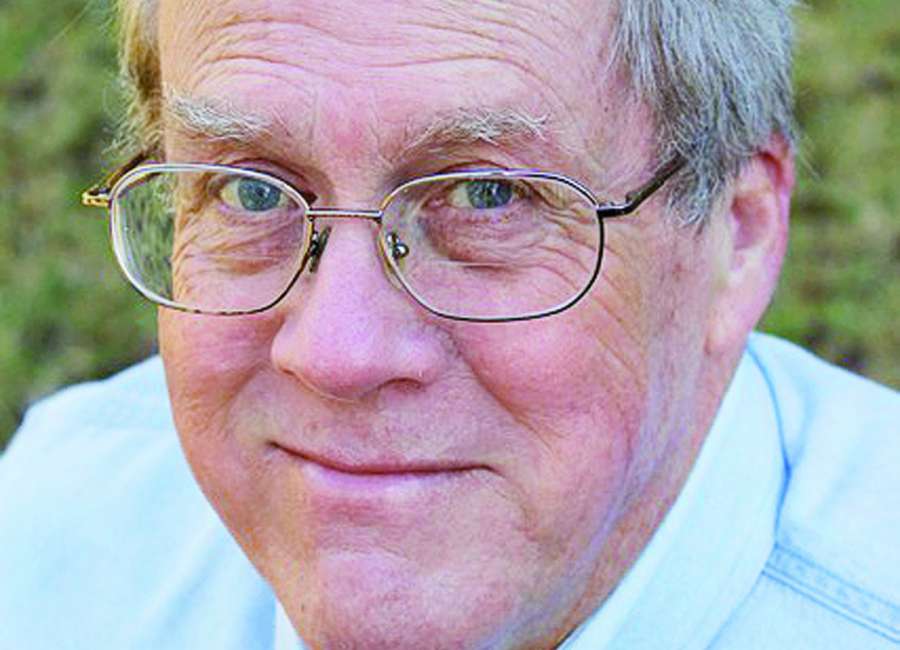 When you peddle opinions for a living, it's not hard to rub people the wrong way. 

Sometimes it's even fun.
My goal has always been to make people laugh, think or squirm, and the effort has produced fan mail, hate mail and suggestions I can't mention in a family newspaper.
I love to hear from readers whether they enjoyed what I wrote or wanted to see me burned at the stake. But I never set out to hurt anybody's feelings – in person, in print or online. Unless they really, really deserved it. 
I'm being extra careful in that regard now. Especially when I mention my children. Not because they need extra pampering. Because I can't take a chance on having bad reviews once I exit the earthly stage.
I'm sure my precious, gorgeous, wonderful, caring, wife, Angela, will write the obituary that appears in my hometown paper in a way that preserves my dignity – and hers. 
But the kids? I can't take a chance on them posting an unflattering online obit in their local papers in northern Atlanta and northern Wisconsin. 
It happens. 
In the never-ending search for fresh material, I scan loads of obscure websites looking for something I can turn into a column.
I hit the jackpot recently when I ran across a story about revenge.
It was an obituary. The deceased was a woman named Kathleen Dehmlow. The obit was written by Kathleen's son and daughter, Jay and Gina.
In days past, Kathleen might have been called a "free spirit." Her kids described Kathleen in less charitable terms. In fact, they made their mama sound like a slut. 
The obit explained that in 1957 Kathleen married Dennis Dehmlow, who fathered Jay and Gina.
The pain of raising rugrats must have been too much to bear, because according to the obit, Kathleen decided to stray from her marriage. She didn't stray far. In fact, she found herself pregnant by her husband's brother, Lyle Dehmlow.
While behavior of this sort is often featured in Southern gothic novels, this sleazy incident played out in frosty Minnesota.
Once she was with child by her brother-in-law, Kathleen surrendered Jay and Gina to her mother and moved to California with Lyle.
When poor Kathleen recently passed, Jay and Gina sent their regards in an obituary notice that was posted in the Redwood Falls, Minnesota, Gazette.
The notice ended this way…
"She abandoned her children. She passed away and will now face judgment. She will not be missed by Gina and Jay, and they understand that this world is a better place without her."

The post went viral and caused such a social media storm it was removed from the newspaper's website.
Kathleen's obit was almost as snarky as the one for Leslie Ray Charping, a Texan whose going away tribute by his children described him as a "model example of bad parenting combined with a complete commitment to drinking, drugs, womanizing and being generally offensive."
Ouch. Leslie Ray is probably glad he didn't live to read his obit. I won't read mine, either, but I sure don't want my final remembrances from my kids to be snarky.
What if they still hold a grudge about that party I didn't let them attend, or for making them drive used cars in high school?
Better to be safe than sorry. A Major Holiday is just around the corner. My kids are about to enjoy their Best. Christmas. Ever. 
Unless, of course, they rub me the wrong way. Santa has standards, too.
Alex McRae is the author of "There Ain't No Gentle Cycle on the Washing Machine of Love." He can be reached at: alexmmcrae@gmail.com