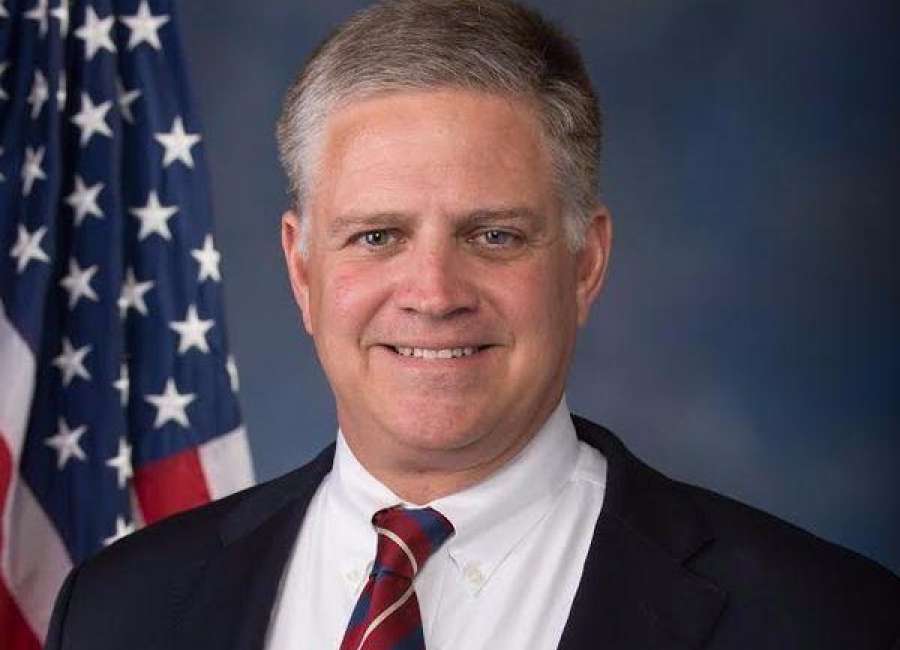 U.S. Rep. Drew Ferguson held onto his seat on Tuesday night, defeating Cowetan Chuck Enderlin.
With 77 percent of the votes counted throughout the district – Ferguson has 172,379 votes to Endlerlin's 84,020. Ferguson, who was elected to his first term in 2016, is from West Point and married into a Newnan family.
Enderlin celebrated with supporters at Southern Arc Dance Studio on Tuesday evening and indicated he will again seek elective office.
"We're disappointed in what happened this year. This was my first election and not my last," he said. Enderlin said he will "take the lessons we've learned" and look to the future.
Two Georgia House of Representatives posts that include Coweta precincts had incumbents ahead at 11 p.m.
Republican David Stover had 16,337 votes to Democratic challenger Tom Thomason's 5,630 with 50 percent of the precincts in that race reporting. All of the District 71 precincts are in Coweta.
District 132 has precincts in Coweta, Meriwether and Troup counties. Incumbent Bob Trammell, a Democrat, was re-elected as the district 132 representative to the Georgia State House. 
Trammell edged out his opponent Leonard Gomez (R) with 52 percent of the vote. Trammell won with 8,846 votes to Gomez's 8,127 ballots.
Trammell, from Luthersville, is the state house's minority leader. Trammell said he is grateful to the voters to continue working in district 132.
Gomez, a former Grantville city councilman seeking the post as a Republican, finished strong in Coweta and Meriwether, while Trammell had the most votes in Troup.