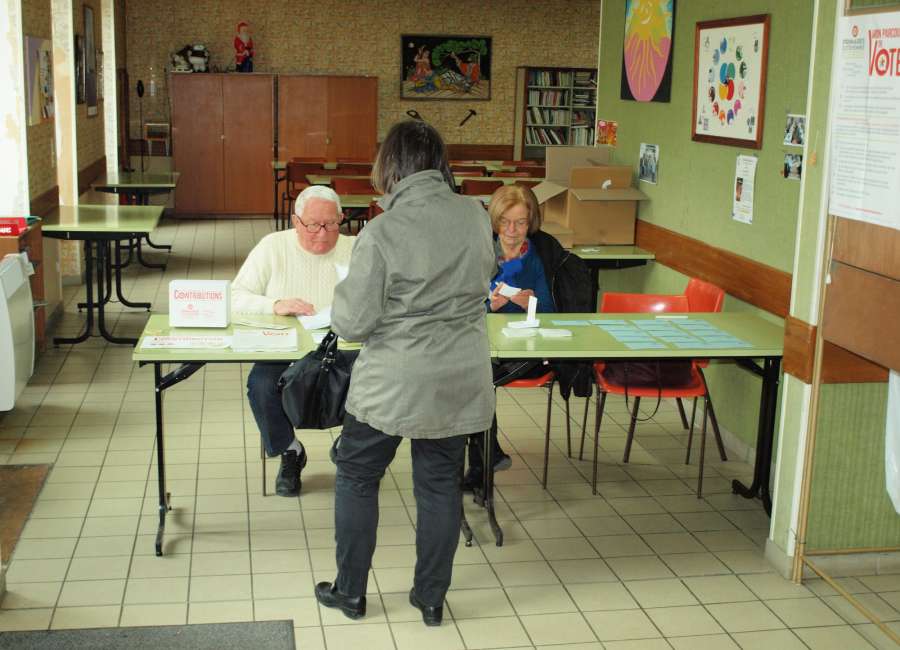 Coweta County election results were certified during the weekend, but final statewide results have been delayed by a court order.

U.S. District Judge Amy Totenberg late Monday ordered state officials to wait until Friday to certify final results in the race between Republican Brian Kemp and Democrat Stacey Abrams for governor, according to The Associated Press. Totenberg also ordered the state to take steps to ensure that provisional ballots are not improperly rejected.
Kemp, who won by a wide margin in Coweta County, is leading Abrams in the current statewide count by 57,725 votes. Kemp has 50.26 percent of the vote currently and will be governor if that percentage holds.
If the final vote count shows Kemp with less than 50 percent plus one, there would be a Dec. 4 runoff between Kemp and Abrams.
There will likely be an runoff that day because candidates for secretary of state and a public service commission post did not obtain a majority of votes for their post, according to the current tally.
According to the AP, Abrams maintains that enough uncounted absentee, mail-in and provisional ballots remain to force a runoff. Kemp's campaign maintains that there simply aren't enough outstanding ballots to force a runoff.
In the Monday ruling, Totenberg ordered the secretary of state's office to establish and publicize a hotline or website where voters can check whether their provisional ballots were counted and, if not, the reason why. She also ordered the secretary of state's office to review or have county election authorities review the eligibility of voters who had to cast provisional ballots because of registration issues.
Totenberg ruled Georgia must not certify election results before Friday at 5 p.m. State law sets a Nov. 20 deadline.
State elections director Chris Harvey testified last week that the state had planned to certify the election results Wednesday. According to the AP, Harvey said a Wednesday certification would allow preparations to begin for any runoff contests.
Totenberg acted in response to a lawsuit filed Nov. 5 by Common Cause Georgia. The suit accuses Kemp, the state's top elections official until he resigned as secretary of state last week, of acting recklessly after vulnerability in Georgia's voter registration database was exposed shortly before the election.
Kemp's actions increased the risk that eligible voters could be illegally removed from the voter registration database or have registration information illegally altered, the lawsuit says.
According to the AP, the lawsuit says at least 1,095 qualified voters who cast absentee ballots in Gwinnett County had them "arbitrarily and unlawfully rejected" because of missing or insufficient information.
Georgia's interim Secretary of State, Robyn Crittenden, directed county officials Monday to count some provisional ballots that had been rejected because of voters' failure to give their year of birth, provided the voter's identity and eligibility was still established.
Republican Gov. Nathan Deal appointed Crittenden to replace Kemp.
The state Democratic Party also filed a lawsuit Thursday seeking an order to force Dougherty County election officials to accept absentee ballots postmarked by Election Day. The party said the county had failed to get ballots to absentee voters on time because of a "confluence of extraordinary circumstances," including Hurricane Michael.
Otherwise, only absentee ballots from overseas residents or members of the military received after Election Day would be counted.
The state party's lawsuit against Dougherty County was filed in the Middle District of Georgia's federal court. U.S. District Judge W. Louis Sands ordered Dougherty County election officials to accept absentee ballots that were postmarked by Election Day and received by Friday.
Several online sites, blogs and social media users wrongly claimed Judge Leslie Abrams, the Democratic gubernatorial candidate's sister, presided over the case.