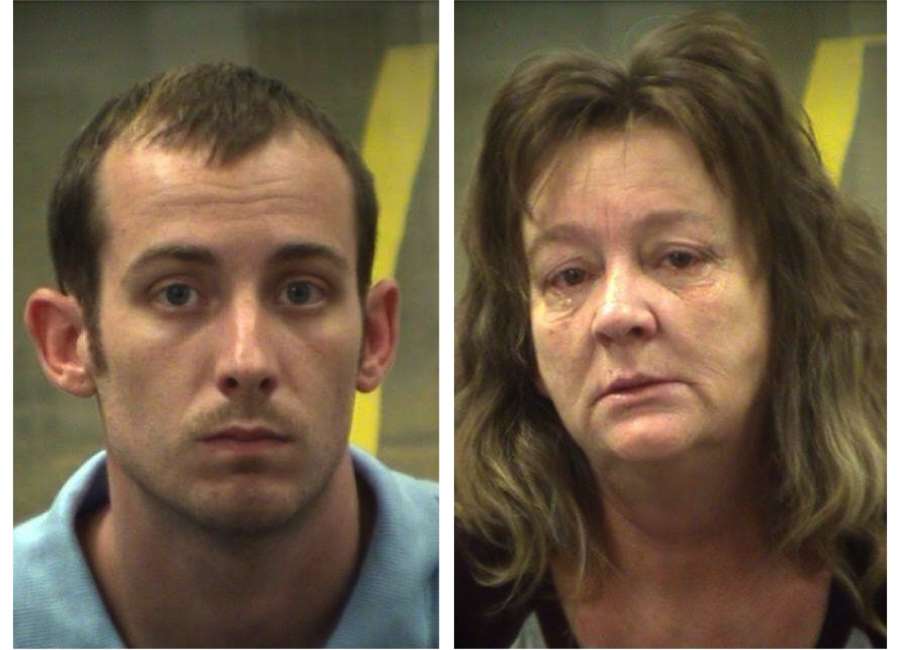 An escaped Heard County inmate and his mother are back in jail after they stopped in Coweta County for some pancakes.
Just before midnight, Joshua Glenn Gullat was working a cleaning detail when he slipped out the front door and hopped into the car of his mother, identified as Kathy Lynn Pence, according to Sgt. Dan Boswell with the Heard County Sheriff's Office.
Gullat was being held at the Heard County Jail awaiting transfer to the Coweta County work release program after being sentenced on burglary charges in October.
Before picking up Gullat, Pence reportedly ran a stop sign in Franklin and nearly struck a deputy. 
After a BOLO was sent out regarding the escape, it was determined the two were traveling in a black Cadillac Escalade based on the previous traffic stop in Franklin.
Investigators were able to identify Pence's cell phone after Gullat had called her earlier that evening from jail to plan the escape, Boswell said.
At 1:30 a.m, Boswell was able to track Pence's cell phone to the Ihop on Bullsboro Drive where police discovered a black Cadillac Escalade parked out front.
Inside the restaurant, investigators found Pence and Gullat sitting in a booth with Gullat's children, according to the police report.
Gullat told investigators he was sorry but refused to explain how he wound up with his mother at the restaurant, according to the report.
Both Gullat and Pence were taken into custody by Coweta County deputies and transported back to the county line, where they were turned over to authorities with the Heard County Sheriff's Office.
Gullat, 27, was charged with escape, while Pence, 54, was charged with aiding in the escape of a prisoner.
Boswell said the incident was a great example of agencies working together to get a job done quickly.
"With the good work between our dispatchers and the Coweta County Sheriff's Office, this escape was resolved in a timely fashion," Boswell said. "We appreciate all their help."