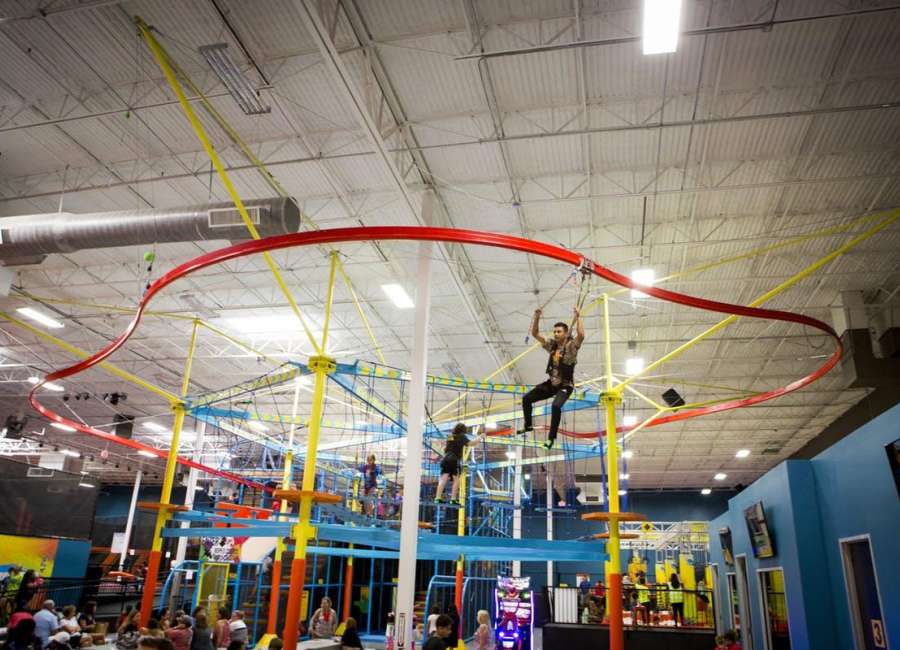 Urban Air Adventure Park, which features trampoline and adventure-style park attractions, will open a new location in Newnan, bringing 80 jobs to the community.
The adventure park will open in the former H.H. Gregg location at 231 Newnan Bypass Crossing.
The park is expected to open in early December.
Brian McGavock, Urban Air Newnan franchisee, said he is excited to bring Urban Air to Newnan.
"Our park offers a variety of attractions all under one roof and we're excited to bring dozens of new jobs as well as an unparalleled entertainment experience to the families in Newnan and surrounding communities," McGavock said.
According to the International Association of Trampoline Parks, in North America alone, parks welcomed over 50 million jumpers in 2017.
More than 300,000 people were employed as amusement and recreation attendants in May 2017, according to the U.S.  Bureau Labor of Statistics.
The park is hosting a job fair Saturday, Nov. 10 from 10 a.m. to 5 p.m. at Springhill Suites on Bullsboro Drive.