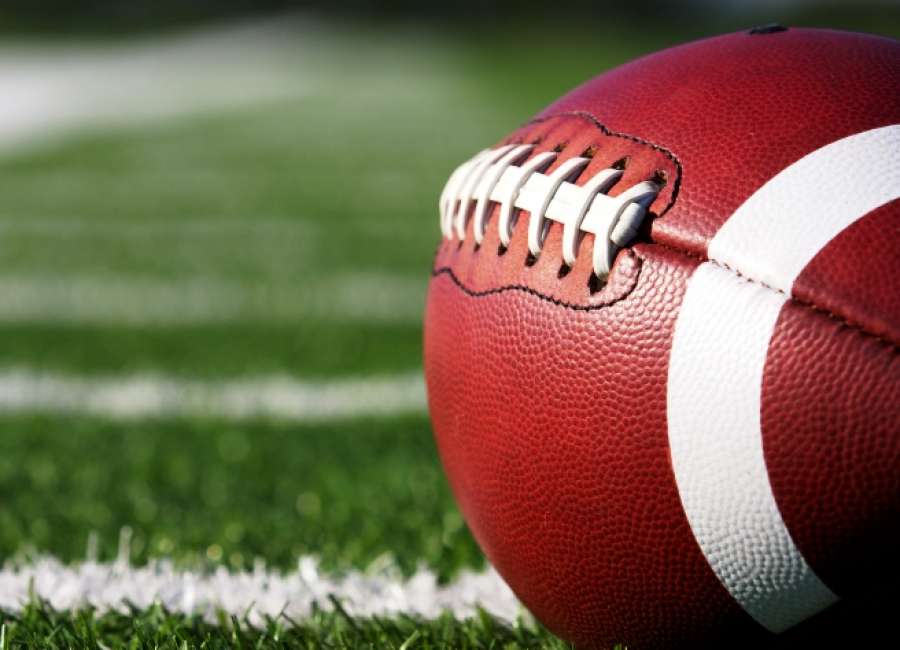 Both the East Coweta Indians and the Trinity Lions picked up victories Friday night in the first round of the GHSA playoffs.
The Indians traveled to Cobb County and picked up a 28-26 victory over Marietta, while the Lions rolled past visiting Whitefield Academy 52-7.
Newnan and Northgate weren't as lucky as they both lost in their first-round games.
The Cougars dropped a 48-21 decision to visiting McEachern, while the Vikings dropped a 28-0 decision to Dacula.
Full details will be in the print edition of the Sunday Newnan Times-Herald.
EAST COWETA 28, MARIETTA 26:
All season long, East Coweta stuck to the plan, even if it wasn't producing as many results in the regular season standings.
But the Indians only had to get to the postseason in order to see them pay immediate dividends on Friday to begin the Class 7A state playoffs.
In a mudbath that was once Northcutt Stadium earlier this week in Marietta, East Coweta stayed the course, grinding out a 28-26 upset win over the host Blue Devils to advance to the second round of the postseason for the first time since 2012.
The win, coupled with Tift County's resounding 42-7 effort over Region 6-7A champion Roswell, allows the Indians to host next week's Sweet 16 matchup as a further reward for a hard-fought playoff victory that was East Coweta head coach John Small's goal since day one.
The Indians endured a 3-7 regular season that included nine opponents that finished at or above .500. In a one-possession contest for most of four quarters, East Coweta came up with two fumble recoveries that kept them on top after jumping out to an early lead.
"You could tell the early grind of our season schedule paid off tonight. You could see the results," said Small of a year that began with an 0-6 start. "Just a resilient bunch of kids. They never lost faith. I'm so happy for these kids. They came to play."
Gerald Green rushed for 282 yards and all four Indians touchdowns, starting with consecutive 65 and 70-yard scoring runs to help East Coweta jump out to 7-0 and 14-7 leads.
The Indians stopped a two-point conversion with 7:10 left to play while continuing to cling to a 21-19 advantage late when it seemed Marietta — still without injured star quarterback Harrison Bailey — was ready to march its way through the mud to a comeback.
Another 60-plus yard run by Green to paydirt was negated by a penalty, forcing an East Coweta punt inside the Blue Devils' 25. But Marietta coughed up the football on the ensuing snap with just over four minutes left and senior linebacker Taylor McCawley came up with a key recovery to set up Green's fourth score from 2-yards out.
Earlier in the second half, Trey Gray recovered another Blue Devil turnover that kept East Coweta in control of the lead.
"Our kids never flinched. They know the expectation doesn't change in that environment. It was the muddiest I've ever seen," Small said. "They fought their tails off. Our defense has played well the past two weeks."
Ahead 28-19, Marietta used a long kickoff return to stay in the game in the final two minutes, eventually scoring with 1:47 to play.
East Coweta, however, recovered an onside kick attempt and proceeded to run out the clock to clinch the win.
The Indians presented athletic director Hap Hines and his family with the game ball after his father, recently retired Chief Justice Harris Hines was killed in a car accident on a return trip home from watching his granddaughter's choir performance in Newnan.
TRINITY 52, WHITEFIELD 7
The  Lions made a little history Friday night playing in and dominating their first GHSA playoff game. En route to a 52-7 win.
Trinity built a 22-0 lead at the half and was never really challenged.
"It goes back to consistency," Trinity head coach Kenny Dallas said. "It comes down to leadership and our seniors have done a great job with that all year."
Zach Seymour had touchdowns runs of 15 and 49 yards to help the Lions built the first-half momentum.
The Lions also relied on the foot of senior place kicker Ethan Aldridge who split the uprights on field goals of 47 and 45 yards in the first half.
Trinity's defense also accounted for a safety.
After the Wolfpack cut the lead to 22-7 early in the third quarter, the Lions answered right back when Shamari Reid scored on a 99-yard kick return.
Danny Baird added a 43-yard touchdown and Kevin Feldbauer, who normally plays linebacker, scored on a 2-yard run to close out the third quarter.
Cody Jones, who was celebrating his birthday,  had three interceptions, including one for a touchdown in the fourth quarter.
The Lions added a second safety to close out the scoring.
Trinity football player Tanner Diget, who was hurt in a car accident earlier this season, surprised his teammates when he arrived to cheer them on right at  the start of the game.
The Lions move on to the second-round of the GHSA A Private School Division next week against three-time defending state champion Eagle's Landing Christian.
Trinity lost to ELCA earlier this year in a regular -eason region contest.
McEACHERN 49, NEWNAN 21
The Cougars hopes of celebrating a potential  Class 7A state playoff victory at home were quashed by a 34-point surge by McEachern's explosive offense just when Newnan was hitting its stride in the opening moments of the second half.
The loss ended the Cougars' season at 6-5, an improvement over last year's 4-7 finish. McEachern (8-3) moves on to play unbeaten Colquitt County in a rematch from this year's Corky Kell Classic opener at Mercedes Benz Stadium.
Turnovers by both teams kept the scoring much lighter before halftime, with the Indians taking a slim 14-7 edge into the break.
But Newnan immediately exploded in the third over a string of big plays in all three phases to overtake a 21-14 advantage.
A wild sequence began with a game-tying 45-yard interception return by Cougars' junior Jacob Thomas, only to be followed by senior Tyriq Hussie's recovery on the ensuing kickoff off a pooch kick toward the McEachern sidelines.
On Newnan's following snap from the Indians 31, sophomore running back Bryson Moss floated a perfectly executed halfback pass to freshman Quinard Arnold, standing alone at the goal line to give the Cougars their first lead of the game.
From there, however, McEachern began to clamp down, needing under two minutes to knot the score. Newnan's following possession ended with a blocked punt and another quick march from near midfield to produce a go-ahead score on Paris Brown's 4-yard run.
Newnan struggled to overcome three turnovers including a fumble on the first offensive snap of the game on a sack by McEachern senior noseguard Mason Hall.
While the Cougars got it back on sophomore Michael Maginnis' 24-yard strike to senior Woody Waters on a clutch third-down throw, McEachern needed four plays to get the lead right back less than a minute later.
Newnan had a chance to tie the game on a drive that stalled at the Indians 14-yard line with just over five minutes remaining in the first half and led to an interception.
After getting the ball right back when Cougar senior defensive back Tre Bridges returned the favor, Newnan drove back to within McEachern's three-yard line before again coming up empty-handed when Rad Wyrick's 27-yard field goal attempt clanged off an upright.  
"We've got a lot of good things to build on," Newnan head coach Chip Walker said. "It's so heart-wrenching for the seniors. But when they look back when this thing really starts rolling they're going to be the ones that helped start this thing."
DACULA 28, NORTHGATE 0
The ninth-ranked Dacula Falcons led 21-0 at the half and then added a third-quarter touchdown to put an end to the Vikings' season in the first-round of the Class 6A playoffs.
Northgate ends its first year under head coach Mike McDonald with a 6-5 record.