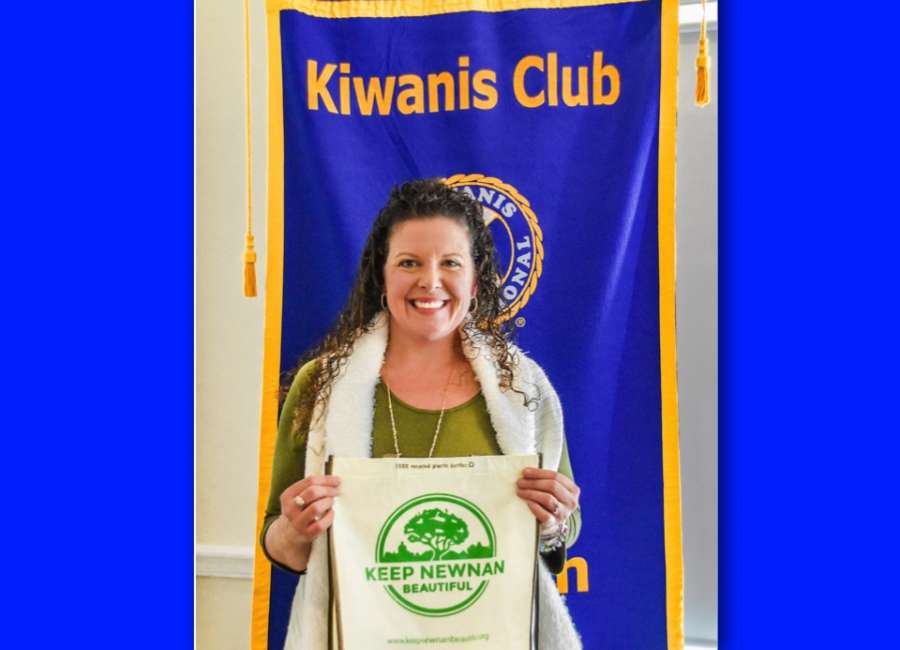 Page Beckwith of Keep Newnan Beautiful visited the Newnan Kiwanis Club on Tuesday. 
She gave an update on the projects around town, including the pollinator garden on Carmichael Street and various upcoming recycling events. 
Keep Newnan Beautiful hosts several recycling events every year, including paper shredding, tire and paint collection, and electronics recycling. 
'One of my roles is to help you keep things out of the dump,' she said. 
Beckwith also handed out pens with KNB's newest slogan, 'Keep Newnan Beautiful. Don't Be Trashy.' 
The Newnan Kiwanis Club meets every Tuesday at noon at the Newnan Country Club and features a speaker during lunch.