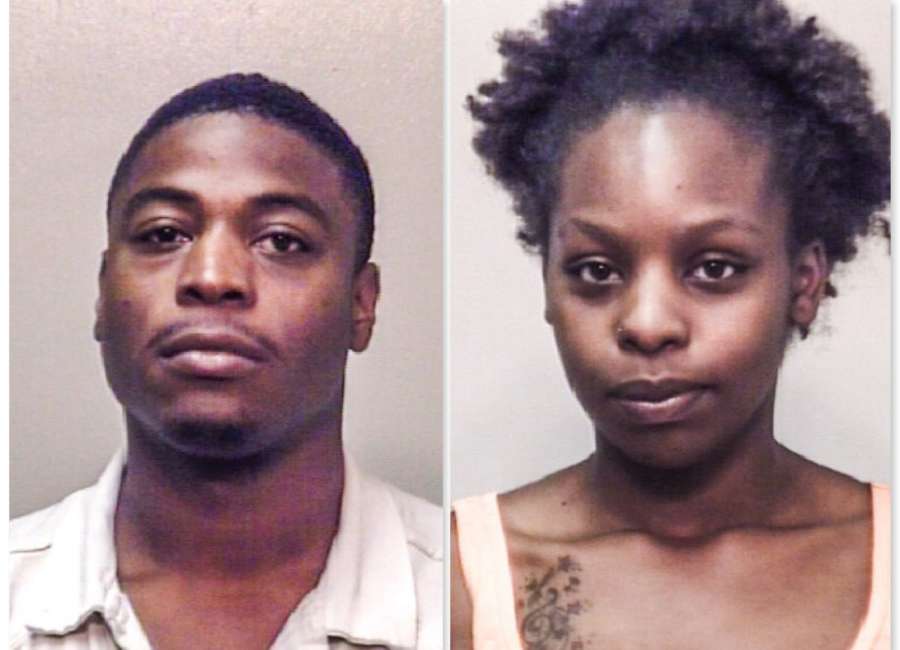 (Editor's Note: Charges filed against the defendants are subject to change or be dismissed by the state. The indictment of a person by a grand jury or otherwise is an accusation only and that person is presumed innocent until and unless proven guilty.)

A Newnan couple is facing charges for allegedly threatening, beating and attempting to strangle a pregnant woman.
Aliah Jelice Chunn, 23, and Romero Stan Clark Jr., 41, were indicted by a Coweta County Grand Jury earlier this month on three charges of aggravated assault each.
According to the arrest warrant, the incident happened in July at the victim's home in the first block of Camp Street.
According to the indictment, Clark pointed a gun at the pregnant woman and attempted to strangle her, while Chunn beat the victim with a baseball bat, causing serious injuries.
The victim told investigators with the Newnan Police Department she received harassing and threatening phone calls from Chunn and Clark prior to the attack.
The duo reportedly showed up outside the woman's home later that day. Clark was armed with a gun and Chunn had a can of mace, which she sprayed through a screen door, according to the arrest warrant.
The victim told police she tried to fight off Chunn with a bat, but was allegedly hit in the head with a handgun by Clark.
Clark then reportedly put his arms around the pregnant woman's neck and tried to suffocate her, according to the victim.
Chunn allegedly grabbed the baseball bat and began hitting the victim in the legs while she lay on the ground, the arrest warrant stated.
The victim told investigators she tried to protect her unborn child from the assault.
After the attack, the victim said she tried to grab her cell phone from the ground. Clark allegedly pointed the gun at her and said, "Don't play with me," before taking the victim's phone and fleeing the scene with Chunn in a car, according to court documents.  
The duo was arrested two days later and charged with the assault.
Clark and Chunn are set to be arraigned in Coweta County Superior Court in December.