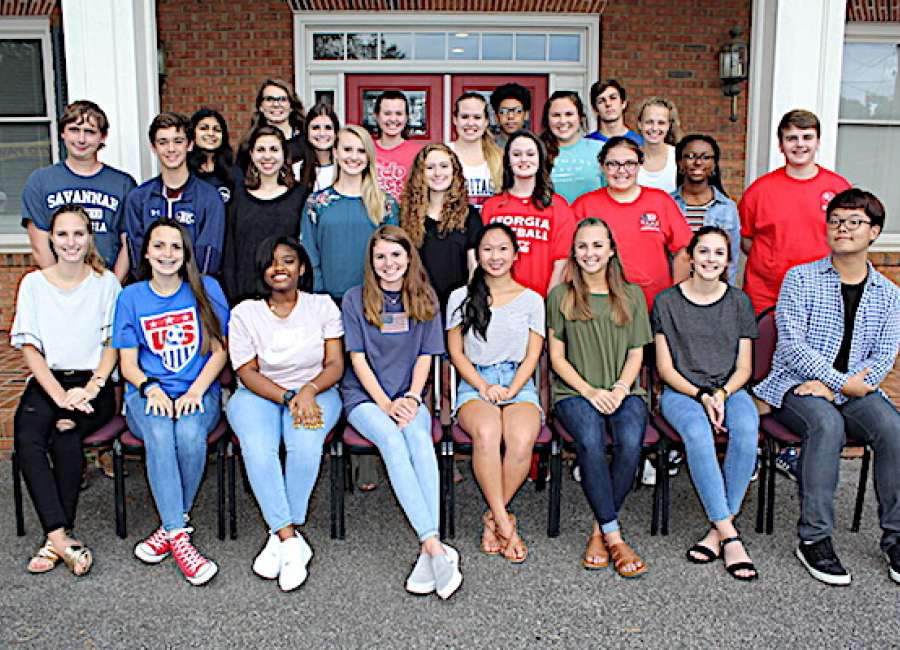 The Coweta Community Foundation has named the members of its 2018-2019 Community Service Team. 

The team, made up of local freshmen and sophomores, meets monthly to study local nonprofits to learn more about how they operate. At the end of each school year, the team awards a grant to one of the nonprofits it worked with during the year. 
At the end of the two years of service, team members may be invited to be auxiliary board members of various local nonprofits. 
This year's team members include Elizabeth Alexander, Cade Barker, Shelby Barrow, Ariyana Blake, Gracie Bolton, Ashlyn Carney, Jay Channell, Lili Clark, Megan Czerwinski, Lela Daniell, Chloe Epstein, Sara Ashley Estes, Tevyn Fudge, McKenzie Fuller, Michaela Fuller, Keriyona Geter, Jessie Himes, Jihun Kang, Gracie Martin, Michelle McGrath, Ansley McGuire, Katelyn McMath, Samantha Morrison, Taylor Kate Murphy, Khushi Patel, Grayson Porras, Mary Patten Poulakos, Conlan Ridgeway, Willis Tripp and Sarah Warburton.
The objectives of the Community Service Team are building awareness of local nonprofits among high school students, providing an opportunity for active participation in local nonprofit organizations, training young teens to serve as auxiliary board members of local nonprofits during their junior and senior years, bringing new ideas and youthful energy to local nonprofit agencies, and providing an opportunity for the team to research and select one local nonprofit to receive a grant for a special project or program.
Membership is determined through an application and interview process among high school students. Members attend monthly meetings during which they are introduced to the various nonprofit organizations serving Coweta citizens and participate in two workdays with a nonprofit agency. 
A standout team member each year is awarded a $500 scholarship from the Coweta Community Foundation.
The Community Service Team leaders include foundation board members Cynthia Bennett, vice president of the Newnan-Coweta Chamber and a retired Coweta County educator, and Michael Nix, director of the Local Government 911 Authority and former local government liaison for Gov. Nathan Deal. 
The first Community Service Team launched in 2015 and awarded a grant to Community Welcome House – now the Coweta Domestic Violence Resource Center. The second year's grant was awarded to the CORRAL: the Coweta Organization for Riding, Rehabilitation and Learning, and last year's grant was awarded to Backstreet Arts. 
"We're so excited about this new group of students we've just welcomed," said Orren Jones, executive director of the Coweta Community Foundation. "These are going to be some of our community's leaders in a few years, and we can't wait to see what kind of impact they will have on our community."
The Coweta Community Foundation is a publicly supported 501(c)3 organization that helps focus local philanthropy on the community's changing needs. The foundation manages individual gifts and bequests as an endowed pool of assets, distributing grants to a variety of organizations that enhance and support the quality of life in Coweta County while maintaining the charitable intent of the donors.