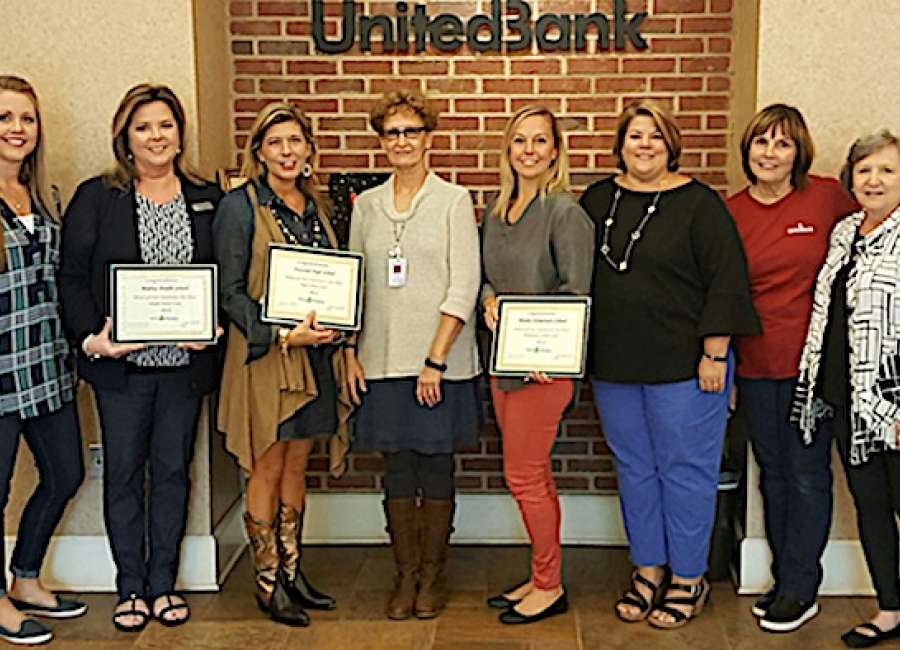 Coweta County schools raised nearly $13,000 to support the Ferst Foundation for Childhood Literacy with their 2018 coin drive.

The annual coin drive brings Coweta elementary, middle and high schools together for a friendly competition to see who can raise the most money to support the Ferst Foundation, which provides free books each month to registered children until their fifth birthdays.
Each school planned creative fundraisers to raise coins for the foundation. Collections will make it possible to mail books and literacy activities to the homes of 4,878 children in Coweta County.
Each year United Bank counts and deposits the coins collected by each school and presents the top-collecting elementary, middle and high school with a $100 check each. This year, Brooks Elementary collected $1597.01, Madras Middle collected $1,200 and Newnan High $1,000 to claim the top prizes.
This is the 12th year for the Ferst Foundation for Childhood Literacy Coin Drive in all Coweta County School System schools.
"The board of directors and community action team appreciate (Superintendent Steve) Barker and (Assistant Superintendent Marc) Guy approving this effort each year and all the time and support from principals, staff, students and parents," said Nelda Boren, chair of the Coweta Ferst Foundation for Childhood Literacy's coin drive.
In Coweta County, a team of volunteers works to generate the money to pay for the Ferst books. Through fundraising efforts like the coin drive and with the support of citizens, civic clubs and businesses and industry the effort is successful, according to Boren.
Registration for Ferst Foundation books is open to all Coweta children but children who may not have age-appropriate reading material in their homes are prioritized. Participants receive a book each month from birth until age 5.
Coweta Ferst currently serves 2,746 children. The Ferst Foundation supports the idea that reading to and interactive conversation with children beginning at birth sets the stage for lifelong learning in addition to preparing preschoolers to enter school.
"Coweta County is a most supportive community," Boren said.