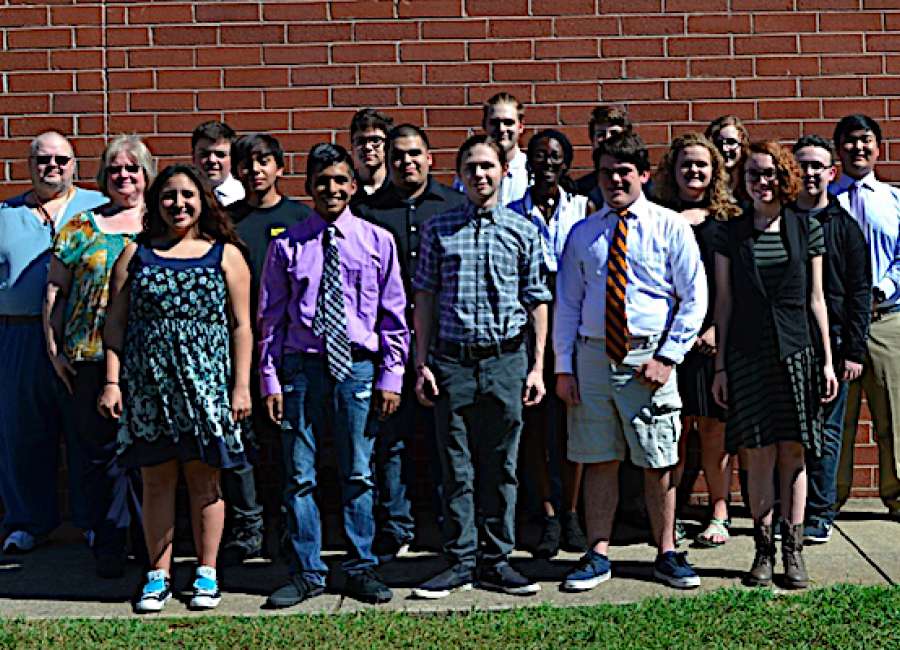 The CEC TriBots, a robotics and engineering club at the Central Educational Center, traveled to Ola High School recently for its second VEX Robotics Competition of the season.

While the teams had a rough day with their pairings, three out of four made it into the tournament at the end of the day, said engineering and technology instructor and TriBots co-sponsor Scott Brown.
Team 95T was knocked out in the round of 16 while Teams 95E and 95S pulled an upset in the round of 16 by defeating the number 11 seed team, 24-6. They then lost out in the quarter finals to the number 3 seed team, 4-23.
Team 95T won the Design Award, qualifying for the VEX Robotics State Championship in February. Team 95T is made up of Newnan's Kamran Ross and Ashley Hiller, Northgate's Jake Trionfo, East Coweta's Jason Cho and Eighth Grade Academy's Jonathan Piraino.
The entire TriBots team also came in first place in the costume design contest for its '50s attire. 
The TriBots have been working after school and on Saturdays since August, Brown said. 
The team will host a competition Dec. 8 at CEC. Twenty-eight teams from around the metro-Atlanta area are expected at the CEC competition, Brown said.