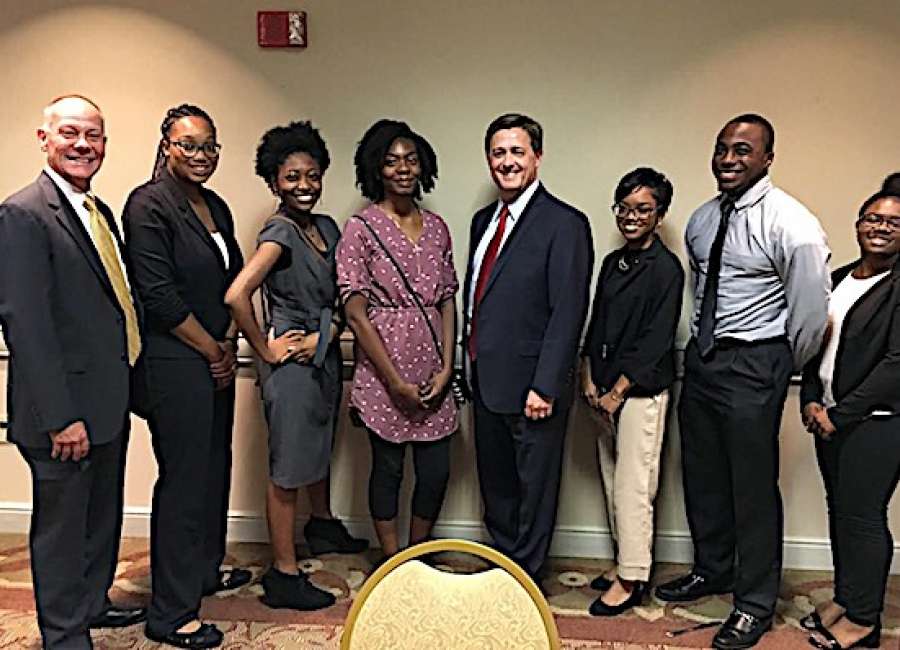 Jobs for Georgia Graduates students and former JGG graduates from Newnan High School attended the South Metro Human Resources Association dinner meeting at the Peachtree City Hotel and Conference Center Oct. 4. 

JGG students were able to interact with HR managers in the metro-Atlanta area as well as meet and hear from Georgia Labor Commissioner Mark Butler. 
Among the topics discussed by Butler were the shortage of available workers in the workforce, and the Employ Georgia Services and Georgia BEST Soft Skills Program available through the Georgia Department of Labor.