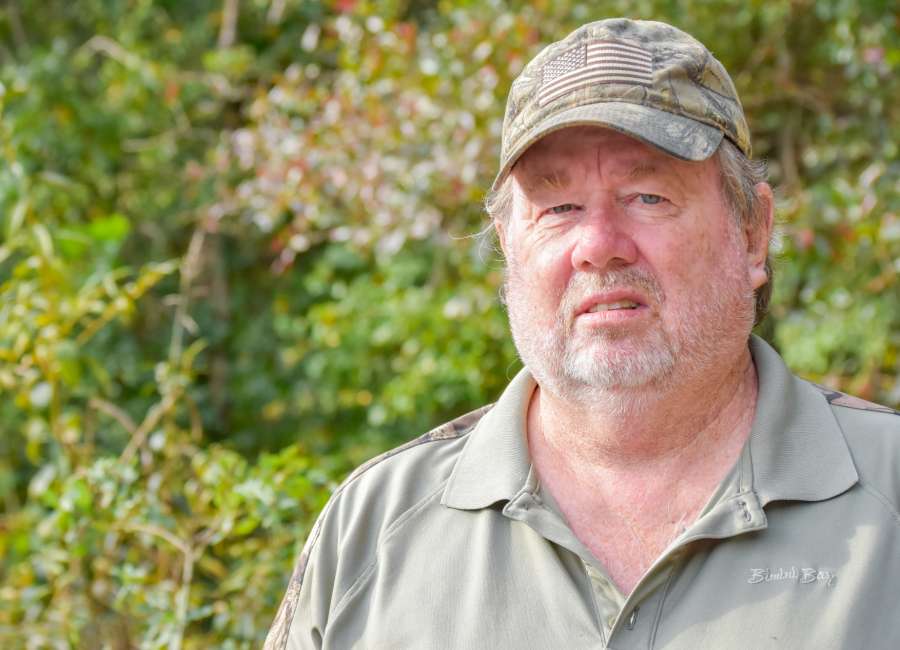 After several weeks of debating the matter, Lt. Tony Brown has finally decided to talk about his time in law enforcement.

"The only reason I'm doing this interview is because of my granddaughter," Brown said.
Upon hearing the news, Sheriff Mike Yeager smiled.
"That's just Tony," he said. "He's never been much for the public limelight, but he's always there when you need him."
As head of the narcotics division at the Coweta County Sheriff's Office, Brown is now wrapping up a 40-year career in policing.
Yeager and Brown, along with Lt. Col. Lenn Wood and Col. James Yarbrough, all grew up in a county that has grown exponentially since they first began their careers in law enforcement together at the Newnan Police Department.
For over 35 years, the four friends have spent their days working together to make the community a safer place. However, this year marks a big transition for the group.
As Yeager prepares for his new role as marshal for the Northern District of Georgia, Wood hopes to succeed him as sheriff. But Brown said the election and appointment has nothing to do with his choice to finally call it a day.
"I still enjoy it, but I've seen officers work until they couldn't do anything else, so I want to leave while I can hunt, fish, and play golf," Brown said. "I've enjoyed every day of it, but I've gotten too old to work the streets and anyone I can catch had no business running in the first place."
Brown's journey into law enforcement wasn't exactly a lifelong dream. After graduating from Newnan High School in 1973, Brown went to work in his father's auto shop, but soon realized it wasn't a career he envisioned for himself.
After Yarbrough joined the Newnan Police Department in 1977, Brown put in his application the following spring.
"Tony's handwriting is terrible, so I helped fill out his application for him," Yarbrough recalled with a grin. "So I guess I'm responsible for getting Tony Brown in law enforcement."
That fall, Wood followed suit and was working with the NPD. Yeager later joined the force in 1980.
At NPD, Brown went to work with the department as a dispatcher until he could work his way into patrol. He graduated from the police academy that fall but said the experience paled in comparison to learning on the job.
"You learn by the skin of your teeth," he said. "We only had five officers per shift, not including the dispatcher. It was all trial and error."
During his first traffic stop on patrol, Brown unwittingly pulled over a stolen car after spotting the driver going the wrong way down Jefferson Street. After the driver couldn't produce a license, the two decided to head towards the police department to figure it out.
"She was up here from Columbus and her boyfriend was at some big poker game over in Westgate," he recalled. "He sent her out to get some food, but she had no idea the car was stolen."
Working on permanent second shift, Wood and Brown patrolled the sleepy streets of a town with less than 12,000 residents. Back then, it was a job that required a need for entertainment in order to make it through those long nights with little action.
NPD Police Chief Douglas "Buster" Meadows said Brown was determined to fight that boredom and confirmed his penchant for pranks. He recalled one late night when Brown tossed a live possum into the office of a dispatcher who was reading a newspaper.
"That's just how it was back then," Meadows said. "On midnight shifts, everyone gets into some trouble."
But Brown said he was learning the ropes, paying his dues and learned quickly on the job.
From the dreaded domestic calls: "People expect you to solve a 15-year problem in a few minutes."
To his most dangerous assignment: "Handling traffic detail under a working traffic light. I've been hit twice – both by drunk drivers."
Brown found his true passion after being assigned to the first drug squad at NPD and the West Georgia Task Force in the late 1980s. However, after being promoted to sergeant in 1991, Brown went back on the road until Yeager's election to sheriff in 1992.
The following year, Yeager hired Brown to run the drug unit for the sheriff's office where he has remained for more than 25 years.
As a lifelong friend and brother-in-law, Wood said it was amusing that Brown, a man who didn't know what marijuana smelled like until he joined the police force, took on the role with such gusto.
"Once he got into that work and saw what drugs were doing to people, it became his thing," Wood said. "That's all he ever wanted to do."
Since coming to the sheriff's office in 1993, Brown said he's witnessed a deterioration of how law enforcement is viewed in the court of public opinion.
"About one half of one percent of police do something that disrespects the badge," he said. "Think about how many cops are on patrol and how many interactions there are each day. If it was that bad, you'd see it all the time."
Thankful for the body cameras implemented by the sheriff's office, Brown said they're giving the public a better understanding of who officers are interacting with.
"We're dealing with people raised by parents who never punished them or held them accountable," he said. "When they run up on a cop and think they can do whatever they want, it doesn't end well for them. But parents jump on us for locking up their kid."
But Brown said the shift goes both ways, including newer officers who need to "pay their dues."
"You don't need courage to be a cop and you don't get rewarded for showing up – you need common sense and the ability to control your emotions," he said. "If you're a hothead, you won't make it. You can do a great job for six years, but you can lose it all in a few seconds. You gotta have empathy and understand where people are coming from."
Described by many as a "straight-shooting cutup," friends said Brown doesn't get the credit he deserves.
"People don't realize how smart he really is and his ability to evaluate what's going on to make a sound decision," Wood said. "He doesn't get real excited and keeps himself under control. When it comes down to business, he's always fair. The law is the law, and it doesn't matter who you are or what your social status is."
Brown has passed down a maxim to those under his command: "Watch what you say– and mean it."
"There are always times for levity with Tony, but he's the first one to tell you that words can come back to haunt you," Yeager added. "He's exceptionally sharp and always tells it like it is. That's what's made him a good police officer and a good friend."
With retirement approaching, Brown said he's looking forward to spending his time on his terms – primarily on his property in Ellijay where he enjoys hunting and fishing. His wife and childhood friend, Peggy, still works at Kason.
Brown said he may take up barbecue catering again.
"I did it for a while, but it's hard to do when you're on call," he said. "But I'm ready to sit in a tree or a boat for a long time. Golf is fun, but it's definitely not relaxing."
Yeager said Brown is a hard one to replace – "especially in the world of narcotics, which is a hard world to live in for so long," he said.
"The environment can pull anyone down, but he's thrived in those types of investigations. He's also lent a ton of experience and knowledge to those who have worked for him," Yeager said. "He's exceptionally sharp and loyal and would do anything he could to help someone – that's just the way he is."