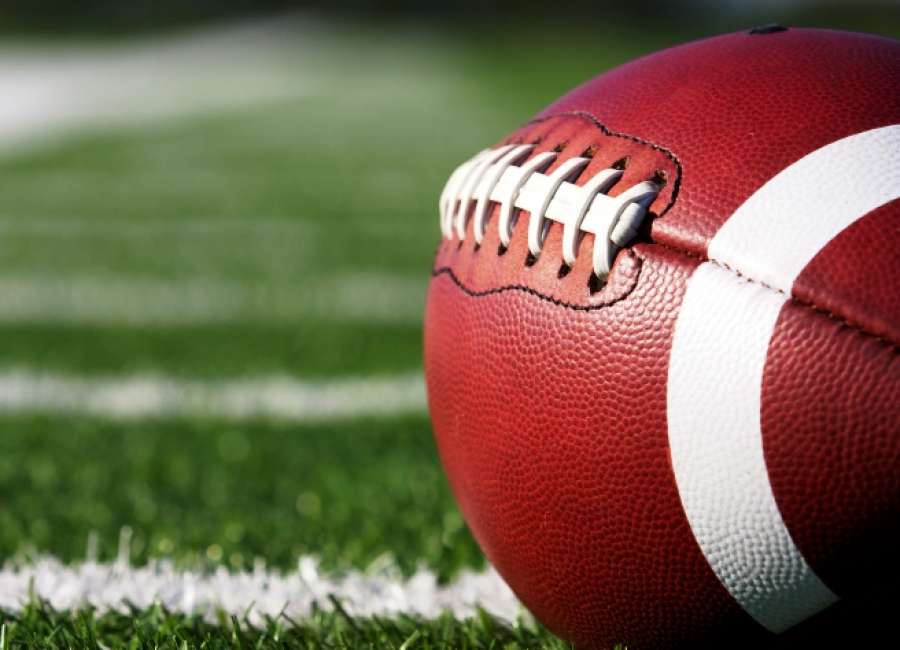 East Coweta, Northgate and Trinity all won their games Friday as the high school football season moved into the eighth week of the season.
Full details will appear in Sunday's print edition of the Newnan Times Herald.
Here is a look at this week's action:
NORTHGATE 44, TRI-CITIES 28
Looking refreshed after a bye week, the Vikings steamrolled Tri-Cities in the opening quarter, scoring on its first three possessions and adding a safety in between to take a commanding 30-0 lead.
That was enough of a cushion for Northgate to win its third consecutive Region 5-6A game while maintaining control of its playoff destiny with two weeks left in the regular season.
Improving to 4-2, the Vikings remained tied with Mays for third place in the region, two games behind idle Douglas County (6-0) and one behind Creekside (4-1), though with a head-to-head tiebreaker over the Seminoles.
Douglas County travels to Creekside next week, while Northgate heads to Hughes (4-3) in Fairburn with a chance to move up in the standings next Friday.
The Vikings didn't waste any time on Senior Night, taking the opening kickoff 73 yards on 7 plays for the first of senior Cameron Cruver's four touchdown runs.
After forcing a Tri-Cities punt on a three-and-out, Northgate repeated the process, this time on a quick 46-yard march over five plays for another Cruver score and a 14-0 lead with 4:30 left in the first quarter.
Just eight seconds later, the Vikings' defense was in the end zone after a botched Tri-Cities play forced the Bulldogs to take a safety. The ensuing free kick also produced a scoring drive of 45 yards that ended when quarterback Isaac Corbitt found Jay McKenzie alone in the end zone for a 12-yard touchdown.
Northgate's defense set up another score on Dillon Wade's 35-yard interception return that was ruled out-of-bounds at Tri-Cities' goal line, setting up Cruver's second score that ended a 30-point opening quarter.
McKenzie added his second touchdown late in the second quarter on a 12-yard run off right end with Cruver springing his teammate on a lead block.
A 37-14 halftime lead held until the final seconds of the third when Cruver barrelled in from five-yards out to close Northgate's scoring.
Tri-Cities quarterback Delorenzo Dixon threw four touchdown passes split between the second and fourth quarters including a 93-yard pass with 45 seconds to play and the game already decided.
EAST COWETA 25, PEBBLEBROOK 14
After a rough start to the season, the Indians won their second straight Region 2-7A game to move into a tie with Newnan for second place heading into a return trip to Cobb County next week to face 1-7 Campbell.
East Coweta's defense, which held a region opponent to two scores or fewer for the second consecutive week, clamped down in the final minutes of each half to come up with stops.
The Indians maintained a 13-0 lead at halftime when Pebblebrook was stopped at the 1-yard line as the clock ran out on the Falcons.
It allowed East Coweta to pad its lead with two of senior quarterback Nate Cronic's three touchdown passes.
Early in the third quarter, an 18-yard scoring catch by tight end Jager Weddington expanded the Indians' edge to 19-0.
Cronic then hit senior Dantarius Chunn on the second of two touchdown connections in the win. A 65-yard catch and run with 10:02 to play seemed to be the backbreaker only to have Pebblebrook storm back into contention with two scores in less than 15 seconds.
After a quick five-play 64-yard drive finally got the Falcons on the scoreboard, Pebblebrook answered again with an interception return for another quick score to pull within 11 points.
East Coweta fumbled the ball back with a second straght turnover. But the Indians' again rose to the occasion against a sputtering Falcons offense before sealing a second straight victory with an interception.
Pebblebrook, which lost its second straight region game, dropped to 1-2 and 3-5 overall.
TRINITY CHRISTIAN 17, HOLY INNOCENTS 14
The Lions responded on both sides of halftime to keep the Golden Bears within reach before outscoring Holy Innocents 10-0 to grab the only lead it needed in a Region 5-A victory that kept Trinity's playoff hopes well within reach.
Trinity improved to 3-2 in the region to stay one game behind both Mount Vernon and Wesleyan and one game ahead of Strong Rock.
The Lions travel to face winless Our Lady of Mercy on Friday.
Comlpete details of the game were not immediately available.
WESTLAKE  47, NEWNAN 21: In a region contest that was for first place in 2 7A, the Lions scored on their first three positions and led 20-0 at the end of the first quarter and pushed it to 34-7 at the end of the first half.
The victory clinched the region title for Westlake, who improved to 6-2 overall and 3-0 in  the region.
Newnan drops to 4-4 overall and 2-1 in the region.
After a scoreless third quarter, Newnan outscored Westlake 14-13 in the final quarter.
Newnan had touchdown's from fullback Austin Payan, and two fourth-quarter touchdowns from Tyrig Hussie and Nick Owens.
The victory locked up the 2 7A title  for Westlake with two games left on its schedule.
Westlake used athletic plays from wide receiver Amir Spivy and a 100-plus yard performance from Christian Davis who has now rushed for over 1,000-yards to move the football up field and secure the victory.
Malik Hussie made the defensive play of the game to set up the Newnan's first touchdown.
After a long run by Bryson Moss down to the Lions 1, Newnan found the end zone on a short run by Austin Payan to cut the gap to 20-7.
Ricky Boozer also had an interception for the Cougars and after the turnover Newnan marched the ball down to the Lions one.
Newnan has two games left with Pebblebrook and rival East Coweta. The contest at Drake Stadium against the Indians could be for second place in the region and home-field advantage in the playoffs.
Place kicker Rad Wyrick was perfect on three extra points.