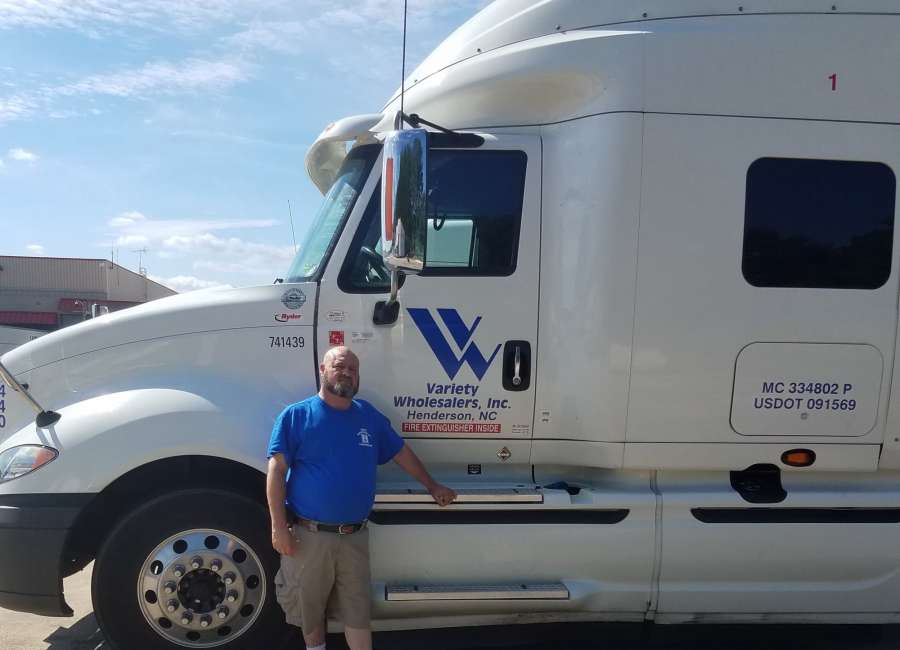 By JEFFREY CULLEN-DEAN

jeffrey@newnan.com
Grocery stores are scrambling to keep necessary supplies available to customers in the wake of Hurricane Michael. 
James Johnson, a Newnan resident who is a truck driver for Variety Wholesalers, delivered supplies to the areas impacted by Hurricane Florence and now is headed to areas affected by Hurricane Michael.
"I brought water down today to the areas just in Albany, Georgia. We actually had customers waiting in the front of the store – waiting for the pallets to unload. As soon as they hit the floor, people were grabbing cases and cases of water," Johnson said Wednesday.
Johnson was on his way to Alabama when his company's transportation director notified him Michael had become a Category 4 storm. He delivered some of the bottled water in his truck to the stores before having to leave for safety.
"I had to get out of Dodge," Johnson said. "If it wasn't for that, I'd have this trailer empty."
Johnson said merchandise quickly depletes before and after the storms. During Hurricane Florence, Johnson stayed in his truck for a week making deliveries in Virginia and North Carolina.
After Florence hit, Johnson was called by Variety Wholesalers's corporate office to run relief loads back to the corporate distribution center. Johnson said he hauled blankets, canned food and bleach.
"Sometimes I'll run for two weeks solid," Johnson said.
Johnson hauled generators to help with relief for Hurricane Katrina in 2005 and brought down repair supplies for ships.
"I had to go through a military checkpoint. One of the parishes had disintegrated," Johnson said. 
"I love helping folks out if I can get somebody some bottled water or canned food that need it during a storm like this," Johnson said. "I've been through some storms before and know how it is."