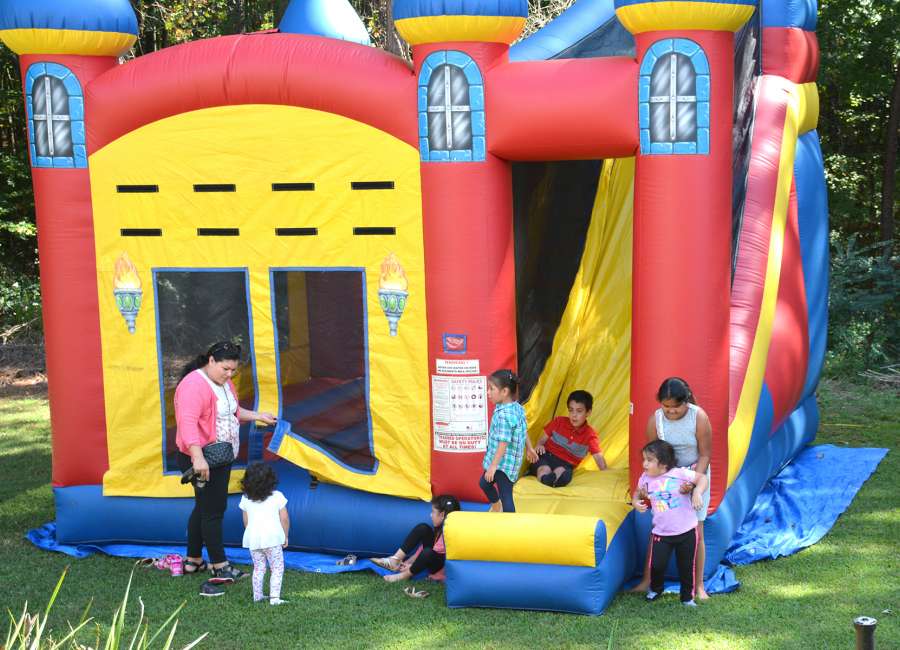 This has been a big year for St. George Catholic Church, as the parish has celebrated the 80th anniversary of the first Catholic Mass in Coweta County and the 50th year of the church's dedication.

The church's annual parish picnic was a culminating event for the celebration. The Year of Grace and Gratitude began with a Mass of Thanksgiving at Oak Hill Cemetery on April 21. Many members of St. George's founding families are buried in the historic cemetery in downtown Newnan.
Special ceremonies were also held in June on the 50th anniversary of the dedication of the current church. A cookbook, "Feast of St. George," was published to coincide with the celebratory year, and historic pictures – including First Holy Communions from over the years – have been collected.
Deacon Ed Buckley said the annual picnic – always a festive event – "was even more memorable" because of the 80th and 50th anniversary celebrations.
The year has been a time to honor the memory of those historic and meaningful milestones for the parish, Buckley said.
For the Sept. 23 picnic, the church's parish hall was decorated with dozens of balloons containing photos and snapshots of people and events from those many years, Buckley said.
"As always, wonderful side dishes and desserts, lovingly prepared by many parish
families, supplemented the traditional barbeque fare served up by the Knights of
Columbus," Buckley said. There was also a wide range of entertainment, including face-painting, balloon animals, a stilt-walker, a bounce house and slides for
the youngest members of the parish.
Live music was provided by the StrayNotes, a local bluegrass band whose members include several parishioners. "All in all, it was a great way to mark the end of long, hot summer – fondly recalling the history of the St. George parish while tipping a hat to its future," Buckley said.