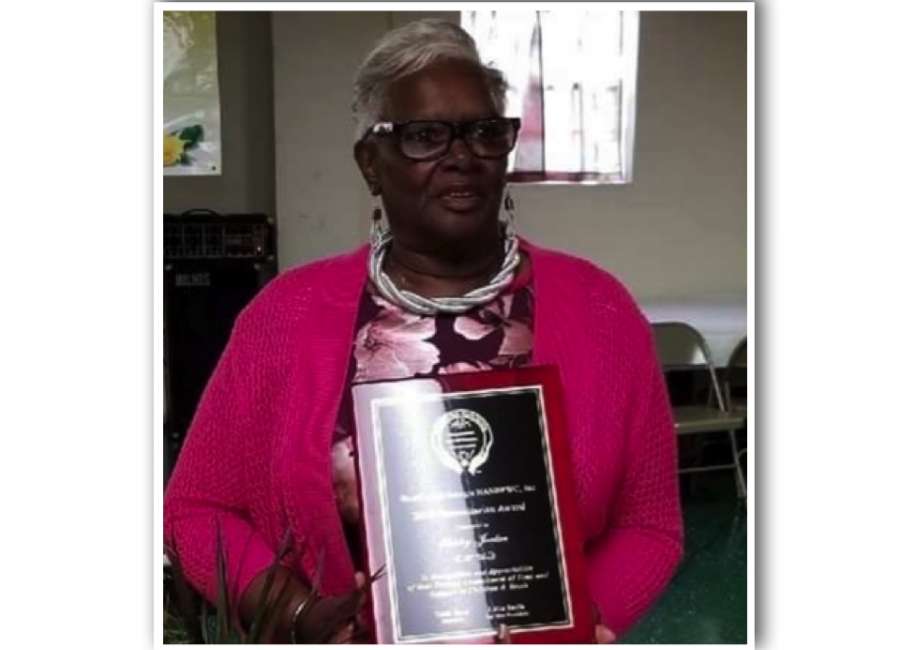 I am nominating my mom, Shirley Jordan, a lovely, loving woman at heart, for Senior of the Week.

She will do anything for anyone. She was married 47 years to the late WJ Jordan Sr. Not only does she spoil her five children, eight grandchildren and seven great-grands, she spoils other kids that she encounters through church or word of mouth with no hesitation. She has no problem purchasing clothes, shoes, school supplies, food and even babysitting to help out when the parent has no one to watch the kids while they work to provide for their family.
She also doesn't mind giving rides to and from doctor appointments to other seniors or buying and donating items to the needy. A woman who is and has always been hard working, she is retired from Walmart after 20 years. She has 41 years with the city of Newnan Police Department as the crossing guard at Hospital Road.
This woman is our mom, and others that have adopted her as their mom – none other than Mrs. Shirley Jordan.
Submitted by: Melissa Martin and your family