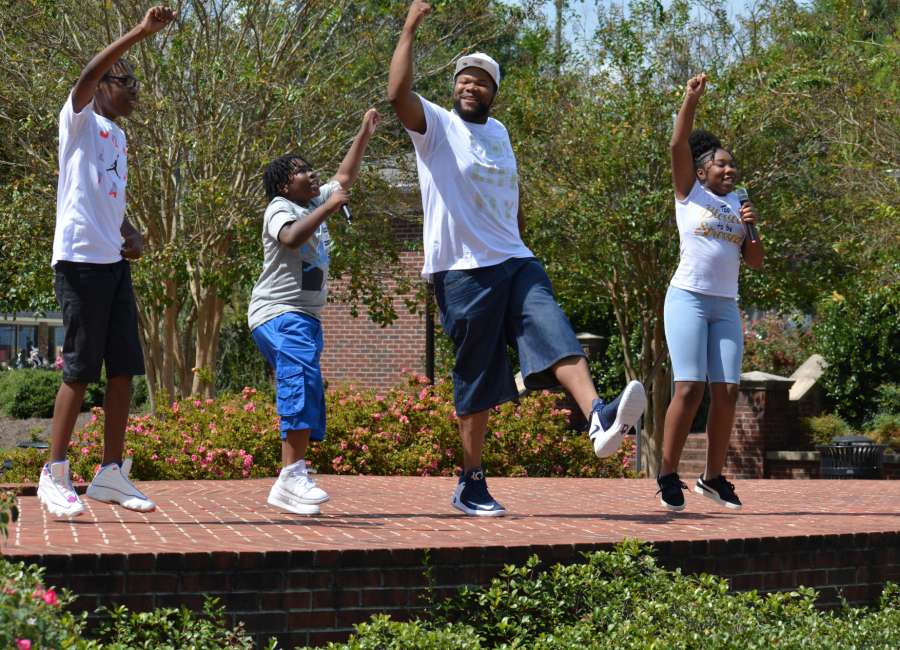 The Greenville Street Park is a place for picnics, weddings – and worship.

The Revolutionary Movement held an event there recently. The ministry was organized by Gina Godfrey.
Godfrey said she was given a vision from God in May to rent the park and break spiritual bondage with music. "The Revolutionary Movement of God is taking all ages, color, creeds and religion for God," Godfrey said at the Sept. 8 gathering.
TJ Boyd, pastor of Change Church in Grantville, was the opening speaker for the event and led the prayer to start the time of worship.
"The goal is to bring change to our community and to give a public setting in hopes of changing lives. The goal is to bring churches outside their buildings to gather together for one another," he said.
Christian performing artists from several places in Georgia came to Newnan to participate.
"We are working in our Father's vineyard," said Jarriel Early, who stated the goal is "saving the world one soul at a time."
The park has been used for an Easter sunrise service by a coalition of local churches. Concerts of Christian music have been held there, and the park also has been a gathering spot for ministry-sponsored outreach projects.