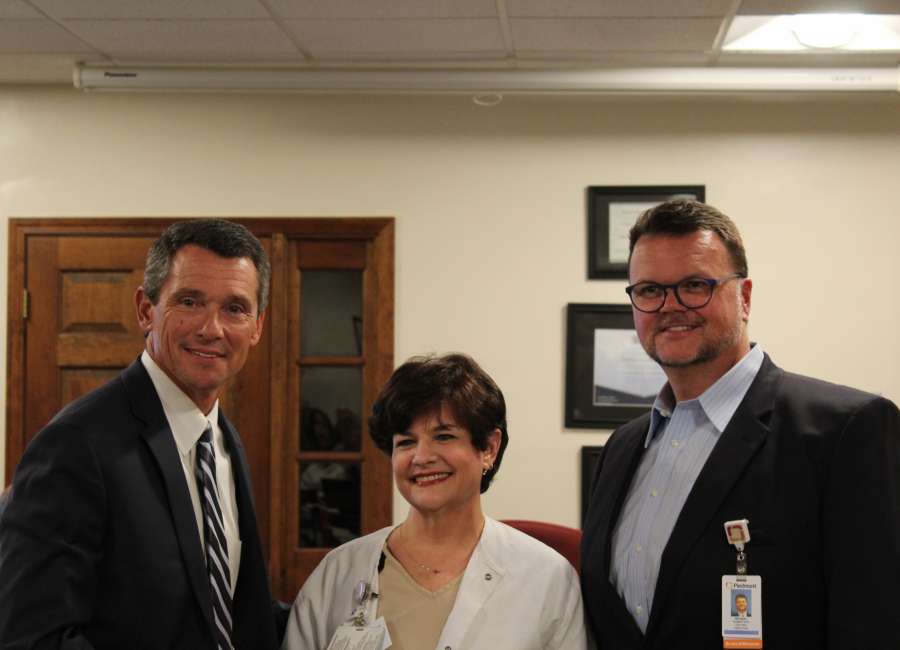 By JEFFREY CULLEN-DEAN

jeffrey@newnan.com
Piedmont Newnan Hospital donated $15,000 to the Coweta School System Health Services on Tuesday.
"It's our privilege to be donating as a part of our community benefit," said Mike Robertson, CEO of Newnan Piedmont Hospital.
The money will be used to purchase 10 new automatic external defibrillator (AED) units for the schools in Coweta County.
There have already been five cardiac arrests since the beginning of the school year, according to Sally Millians, head nurse for Coweta County Schools.
Since 2007 there have been 107 adults and students saved with AEDs in Georgia Schools.
The AED units currently in schools were purchased in 2003, well before state legislation required their presence in 2008, said Millians.
There is at least one AED unit in each elementary school, two in each middle school, and at least three in each of the high schools.
"The AEDs are strategically placed to respond within five minutes of any medical emergency on campus," said Millians. "For every minute delay in using an AED, a victim's chance of survival is decreased by 10 percent."
Millians added that AEDs are in administration buildings and the Nixon Centre for Performing Arts.
Speaking on behalf of the student health department, Millians thanked Piedmont Newnan Hospital for their ongoing support.