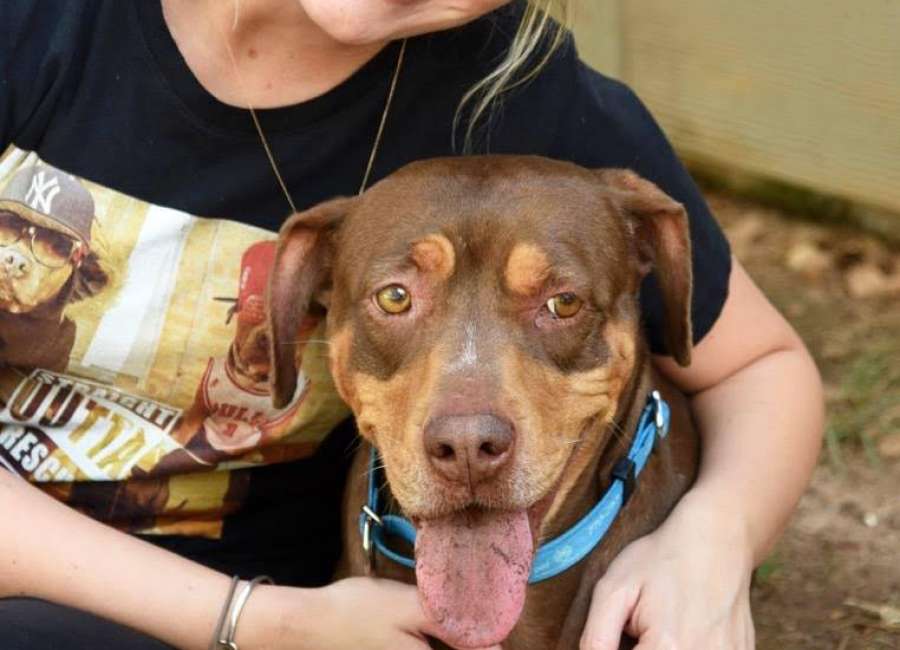 By JEFFREY CULLEN-DEAN
jeffrey@newnan.com
Jon Anthony Schuck, 70, was recently charged with animal cruelty after leaving his dog tied outside a cafe in downtown Newnan earlier this month.
Shae Martin, a member of the Newnan-Coweta Humane Society and a volunteer at Coweta County Animal Services, helped Shuck adopt his previous dog, Jel.
As Jel's advocate, Martin checked in from time to time on the dog to make sure everything was going well.
Last spring, Martin noticed Jel had become thin. Her ribs were visible and bumpy underneath her fur. Martin said her heart broke when she saw how skinny Jel had become.
"I cared for the dog quite often. That was one of the dogs I had grown quite attached to," Martin said.
She occasionally brought groceries and dog food to Schuck. She even took Jel for heartworm treatments after the dog had been adopted.
After NCHS received a call about an emaciated canine in Schuck's possession, Martin said she spoke with Schuck, who said he would take proper care of Jel. 
Shortly afterward, "he started sending me messages being concerned that with not being able to care for her," Martin said.
Schuck ultimately agreed to sign an owner surrender form to release the dog into NCHS's possession. Martin said an owner surrendering their animal doesn't occur often.
"He said he didn't have money and couldn't drive," Martin said.
On Oct. 2, Schuck was arrested after leaving another canine tethered in the heat outside of a cafe on the court square in Newnan. 
According to a police report, the dog had difficulty breathing and was unable to stand on its own. When Schuck was alerted to the dog's condition he laid a newspaper over the dog's head and returned inside.
When police arrived, the dog was dead. 
The police report states Schuck had been warned several times by the animal warden not to leave his died tied on a leash in the heat.
"He had mentioned wanting another dog. If I had known that he had another dog, I'd have been checking with him," Martin said.
"For the most part, these are animals that the owners love," Katherine George, public relations director for NCHS said of animals that are surrendered. "It's a series of unfortunate events that cause them to be given up. For many people, these are their family."
George said if an animal is adopted from NCHS and the owner believes that they cannot properly take care of the animal for any reason, whether it is a financial change or a change in a living situation, NCHS should be contacted first.
"Our first priority is that specific animal. We will figure out a way to get it back in our care," George said.
If an animal was not adopted from NCHS, and the owners feel they cannot care for it, it should be taken to Coweta County Animal Services and do an owner surrender there, said George.
Jel is healthy now and available for adoption through the NCHS.
"Jel has an amazing personality," Martin said. "She's calm, plays ball and fetches. She gets so excited to see my kids and has a really good temperament. She's an amazing dog, personality-wise."