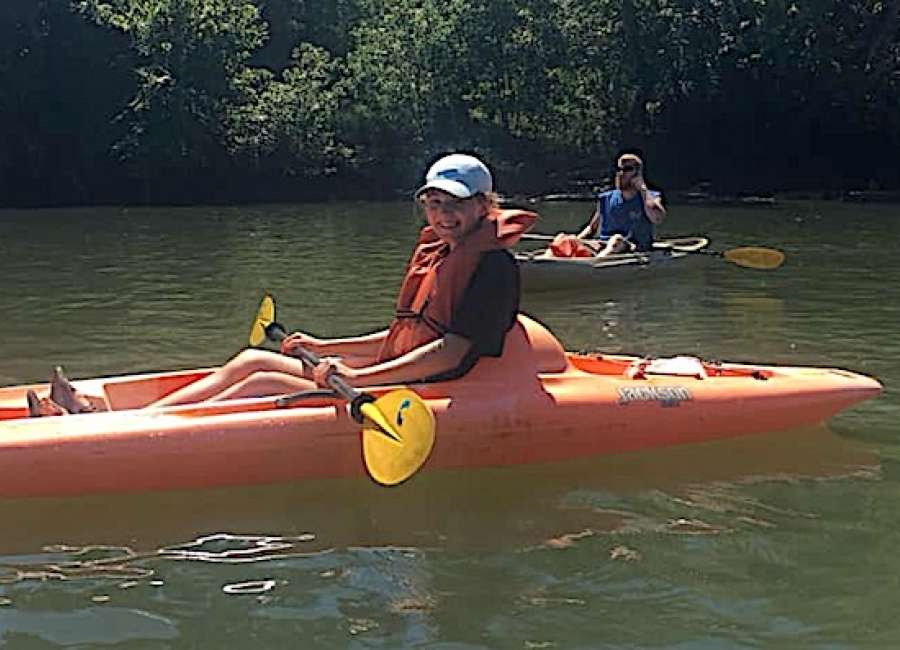 Volunteers from Newnan High School, Jobs for Georgia Graduates and Newnan Ambassadors – along with Newnan High School staff members – helped clean up the Chattahoochee River during the Sept. 15 Rivers Alive event.

Rivers Alive is Georgia's annual volunteer waterway cleanup event that targets all waterways in the state, including streams, rivers, lakes, beaches and wetlands. The mission of Rivers Alive is to create awareness of and involvement in the preservation of Georgia's water resources.
Rivers Alive is held annually each fall and is a program of the Georgia Environmental Protection Division Outreach Program.
The Newnan High volunteers met with Park Manager Daryl Johnson, Ken McBee, Wayne Edgeworth of Georgia Power and Georgia Power Plant Yates personnel at McIntosh Reserve in Whitesburg to help collect trash and debris from the Chattahoochee River.
Students also had the opportunity to kayak the river from Moore's Bridge Park to McIntosh Reserve.
Georgia's 70,150 miles of streams and rivers provide fresh drinking water, recreational opportunities like kayaking and fishing, and serenity and peaceful escapes from busy everyday lives, according to event organizers. 
Volunteers for Rivers Alive events throughout Georgia come from such sectors as nonprofit organizations, corporations, community and civic groups, schools, faith-based organizations, individuals and governmental agencies.