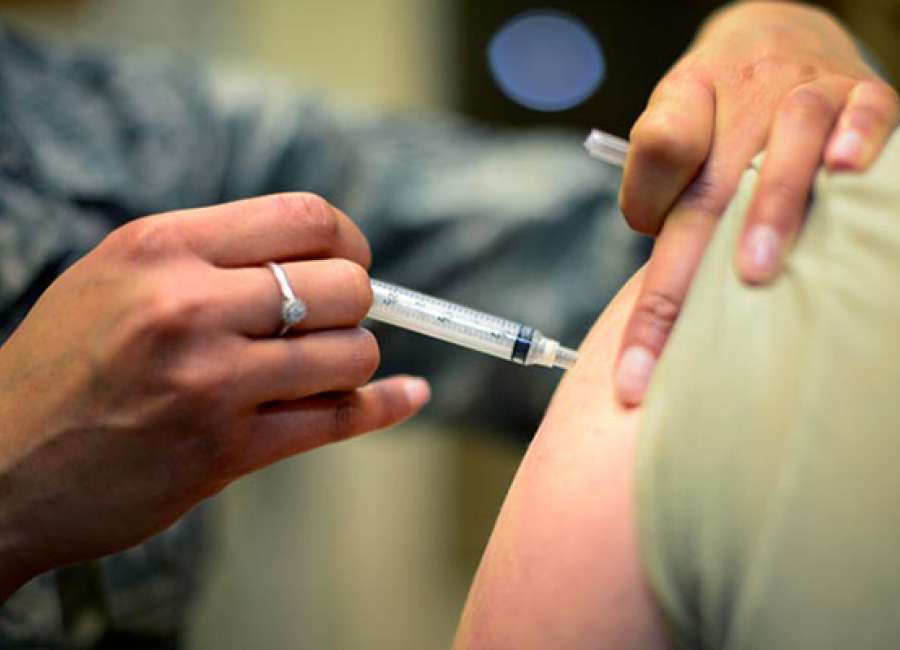 The flu news isn't good for the 2018-2019 season.
According to officials with the Centers for Disease Control, the upcoming flu season may be just as bad, if not worse, than last year.
The CDC estimates the flu, as well as flu-related complications, was responsible for at least 80,000 deaths across the United States last winter. That's the highest flu-related death toll in the nation in four decades, officials said.
One of those deaths was in Coweta County.
Kira Molina, 15, Jan. 30 at Children's Healthcare of Atlanta after succumbing to liver failure because of the flu, according to Coweta County Coroner Richard Hawk.
Molina, a student at Newnan High School, tested positive for Influenza "A."
Currently, patients are already being treated for flu-like symptoms at Piedmont Newnan.
"We are beginning to screen several patients for the flu but have not had anyone test positive for the flu as of today," said Nurse Aundrea Hasty, an Infection Preventionist with Piedmont Newnan.
According to Hasty, many people who died from the flu had not received a flu vaccine.
Hawk said Molina was perfectly healthy prior to catching the flu, but did not have a flu shot last season.
Hasty said last flu season also had several anomalies, such as patients who tested positive for both strains of flu and the vaccine did not cover the main  strains of the virus most prevalent last season.
However, the flu shot did help people who tested positive for the flu.
"It is really important to get vaccinated, even if the vaccine doesn't cover the strain we might see this year," Hasty said. "The shot will help make your symptoms less severe."
"By vaccinating yourself, it will protect people who can can't get vaccinated by 'herd immunity,'" explained Dr. Neha Shah, an infection prevention specialist with Piedmont Newnan. "The more people who have immunity, they will slow or stop the spread of infection … there's nowhere for the virus to go."
Shah said people should receive their flu shots before the end of October.
"It's best to get vaccinated before the peak of the flu season," she said. "It takes about two weeks after vaccination for the body's immune response to fully respond and for you to be protected.
"Children ages six months to eight years old will require two doses of the  vaccine for adequate protection from flu," Shah continued. " Parents should start the vaccination process sooner as the doses must be given at least 28 days apart. This includes children who are getting vaccinated for the first time, as well as those who have only received one dose in their lifetime."
Shah also recommended people see a doctor as soon as flu symptoms appear, so they can be treated with antiviral medication faster.
Flu symptoms:
Fever
Headache
Runny nose
Sneezing
Chills
Cough
Body or muscle ache
Sore throat.
Information courtesy of Dr. Neha Shah, infection preventionist with Piedmont Newnan.
Flu prevention tips:
Everyday preventive actions include:
Stay home from work or school to prevent spreading flu to others. Stay home until the fever is gone for at least 24 hours.  
Try to limit contact with sick people and wear a mask if you need to.
Wash hands with soap and water to reduce the spread of germs. The influenza virus sticks to surfaces.
Use tissues to cover your cough or sneeze. Then throw it away; or cough into shirt sleeve, not hands.
Don't share personal things, such as cups, straws, utensils or food.
Wipe down things, like door knobs, phones, keyboards and light switches.
Information courtesy of Dr. Neha Shah, infection preventionist with Piedmont Newnan.