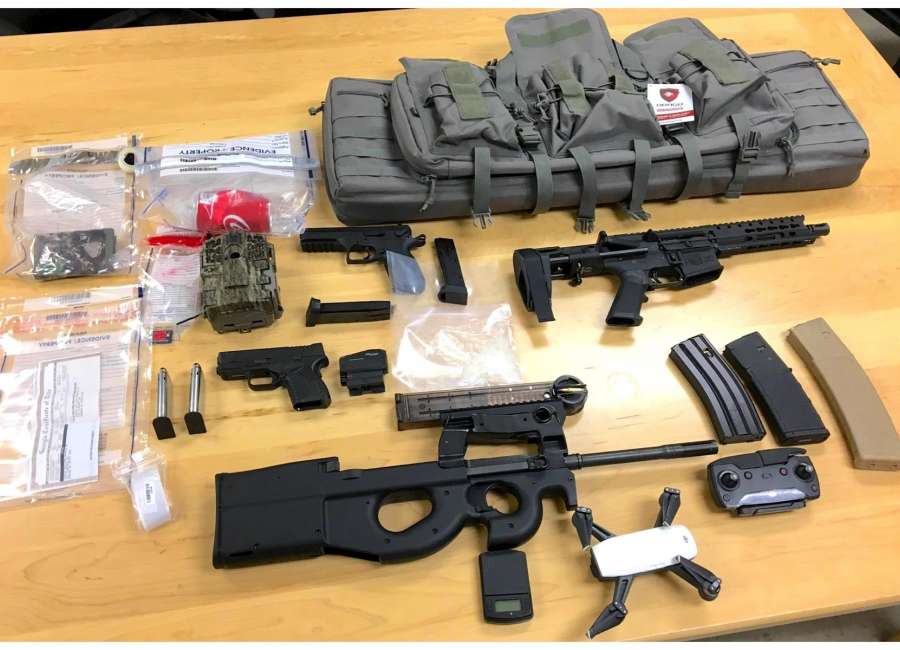 Investigators seized 35 grams of suspected methamphetamine and multiple guns during the raid of a downtown Newnan home Friday.

Robert Ryan Gardiner, 33, is currently charged with methamphetamine trafficking and tampering with evidence.
Investigators with the Coweta County Crime Suppression Unit began surveillance of the house after receiving information Gardiner had been selling large amounts of methamphetamine from his residence at 9 Parks Ave., according to Investigator Taylor Helton.
After one car left the house, officers conducted a traffic stop on the vehicle for a canceled registration in front of the Texaco on Temple Avenue.
The passenger, identified as Dennis Corey Denny, reportedly threw a handgun underneath the vehicle. Denny, 27, was charged with possession of a firearm by a convicted felon, possession of firearm during a commission of crime and possession of methamphetamine.
The driver, identified as Brendalyn Joyce Arp, 25, was charged with possession of methamphetamine with intent to distribute after approximately seven grams of suspected methamphetamine were found on her person during the stop, according to Helton.
Based on the amount of drugs found during the traffic stop, a search warrant for the Parks Avenue residence was ordered. During their search of the home, investigators reportedly encountered Gardiner injecting drugs inside his bathroom and took him into custody.
His wife and three children were at home during the raid. Before being taken into custody, Gardiner reportedly tried to flush more drugs down the toilet.
In a backyard shed, approximately 35 grams of methamphetamine were found, along with an assortment of guns, cash, scales, drug paraphernalia, a drone, and other surveillance equipment.
A high-speed motorcycle belonging to Gardiner that is believed to have been used to deliver drugs was also seized during the search of the home.
Gardiner was transported to the Coweta County Jail where he is currently awaiting a first-appearance hearing.