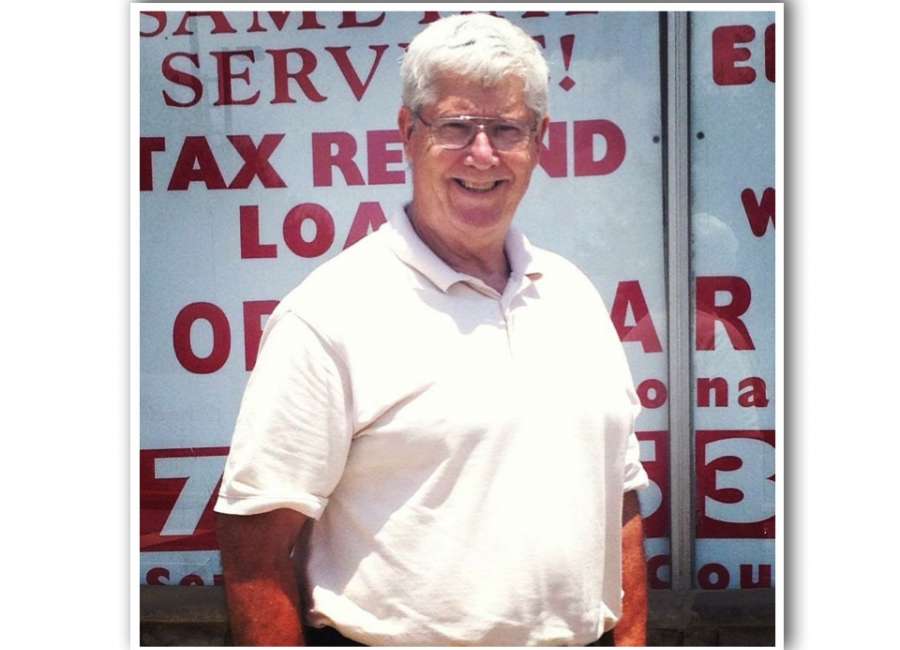 James McCalla, owner of Newnan Tax on Greenville Street, is celebrating 40 years of business.
The Newnan native and Army veteran started doing taxes part time in 1977 before deciding to make a career out it.
"I saw an H&R Block school sign and that's what made me get into the tax business," McCalla said.
McCalla said he will continue to work, but may work less.
This seems to be a trend among Baby Boomers. More seniors are working past retirement age or considering returning to work after retirement, according to a new survey by Home Instead Inc., which specializes in senior homecare.
More than 53 percent of workers approaching retirement in the next five years believe they will likely return to work, according to the survey.
McCalla has some staff help. He said he also used to offer bookkeeping services.
"I only work really hard four months out of the year," McCalla. "I enjoy doing the work. That and perseverance is the key to success."
McCalla has two sons and one daughter.
Devin Barfield, McCalla's youngest child and daughter, said her father can have a good time anywhere doing anything, but he's happiest being outdoors and traveling.
"He's been to all 50 states, some more than once or twice," Barfield said. "We've had so many great adventures. He had me pitching tents all over this country on our month- to two-month long trips around the country that we would take every other summer. The memories and sights are something I'll remember and treasure for the rest of my life. One of his favorite things to do is to go fishing with his grandson, Ethan."
Barfield said she admires her father for his perseverance.
"He always lives life to the fullest because he knows how quickly things can change," Barfield said. "We lost my mom, his wife, Bonnie Lovett McCalla, back in 1999. When it was just us, we had a lot we figured out by trial and error, like the time we dyed all of our white clothes pink because he put a new red shirt in the same load with them, but we made it through with a lot of laughs and memories."
Brantley McCalla, one of James' sons, recalls his dad's sense of humor.
"It was the last day of school before Christmas break, my seventh-grade year in middle school," McCalla said. "I was super excited to be heading home on the bus. As the bus rounded the corner to head for the stop sign at Lakeview Drive, someone on the bus yells "Look, it's Santa Claus."
Brantley said someone noticed it was his dad and all eyes were on him.
"It wasn't until I was slightly older that I realized how great of a stunt that was," Brantley said. "I'm sure no one else's dad had done some stunt like that. So, all that being said- thanks, Dad. I love you."
Barfield said her father will celebrate his 70th birthday next month. She said they will celebrate with a gathering with family and friends.
"We are just really proud of him," she said.