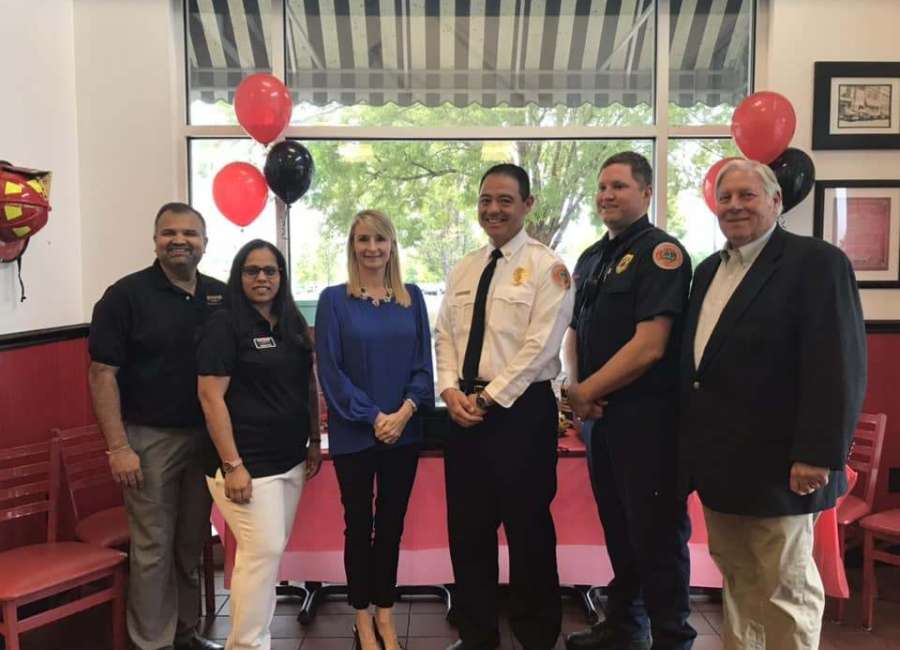 Members of the Newnan Fire Department showed off lifesaving equipment Friday inside the Firehouse Subs restaurant off Newnan Crossing Bypass.      
The department purchased four thermal imaging cameras and four MultiRAE gas monitors.
Newnan Fire Chief Stephen Brown said the department used money from a $24,000 grant they received from the Firehouse Subs Public Safety Foundation.
"This money and equipment will help keep our firefighters and community safer," he said during the presentation.
NFD firefighter Kevin Parten, who wrote the grant, demonstrated how each device worked and what they'll be used for.
The gas monitors can identify potential leaks and help firefighters remove victims from dangerous areas.
The thermal imaging kits will be used to detect body heat and hot spots in burning buildings, allowing firefighters to locate victims.
The equipment will be placed on different fire trucks around the city, said Brown.
The Firehouse Subs Public Safety Foundation was established in 2005. The organization provides funds for lifesaving equipment and educational opportunities to first responders and public safety organizations – including law enforcement.
The foundation has given out more than $2.4 million dollars to public safety organizations in Georgia.