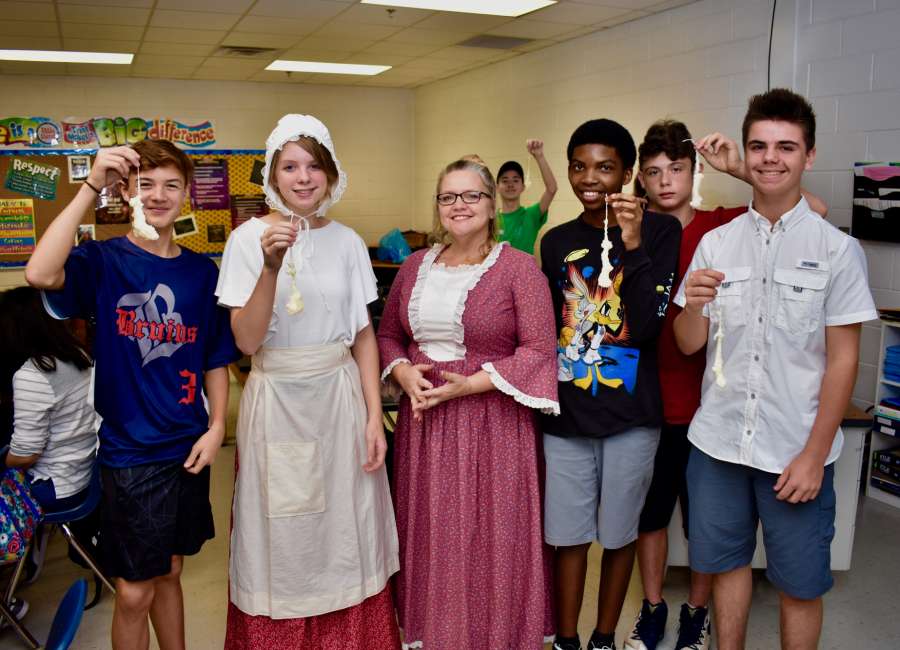 ]Just a few days ago, students at Lee Middle School got to experience life in colonial times.

Ashley Dawson, who teaches Georgia history, and her fellow eighth-grade teachers put Colonial Day together. Phillip Sykes, social studies content specialist for the Coweta County School System, said the event was "an amazing experience for their students."
The Oct. 4 event was planned "to be completely cross-curricular" with activities centered on Georgia studies standards but with integration of science, math, and English-language arts.
Teachers borrowed costumes from the Newnan Theatre Company to add authenticity to the day, and students were encouraged to come in period costume. 
Sewing, making butter, wax candlemaking – even writing with quill and ink – were among the activities.