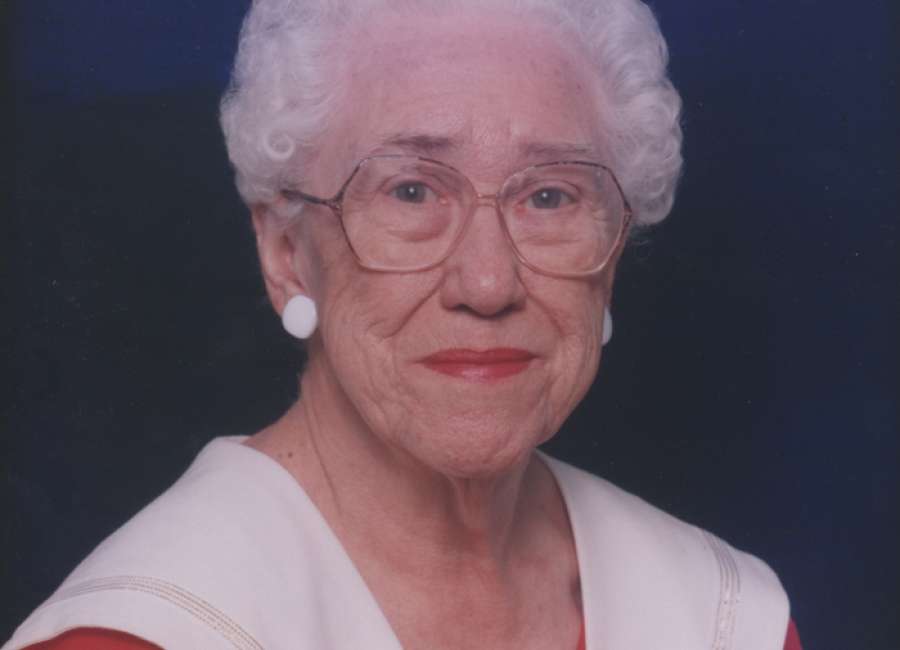 Laurine Evans Jackson was born January 23, 1928, in Newnan and was the child of the late Joseph Bernard and Jessie Cash Evans.  

As a young woman, she met the man with whom she would spend the next 51 years of her life, Joseph William Jackson. They made their home in a section of town known as East Newnan. They were surrounded by hard-working people, just as themselves. It was a close-knit community where life revolved around the mill where most of them worked. Neighbor looked after neighbor and quite literally, the village helped raise each other's children.  
There has been a phrase tossed around these last few years about women who are "Proverbs 31" women.  Laurine was no exception and took great care to lay the foundation for a house where the God, in whom she believed so strongly, would be the center of her home. Laurine strived to be "clothed with strength and dignity." She was also a woman with a great sense of humor. She was able to "laugh at the days to come" because she knew in her heart that she and her home would be a Godly home and He would provide their every need.  
Laurine loved music and singing and would join in enthusiastically in singing her favorite hymns. One of her favorite songs could also have been the creed of her life. She grieved the loss of her parents and siblings, her beloved husband and her son Douglas.  Through the good times and the bad, she ultimately knew that she was always, "Sheltered in the Arms of God."
Laurine is survived by her son David Jackson (Louise) of Newnan. She was a wonderful grandmother to Sandy Thompson (Kevin Kilgore) of Hogansville, Ga., Beth Gray of Newnan, Ga., and Laura King (Josh) of Newnan. Her seven great-grandchildren are Chelsea Olson (Drew), Brandon Thompson, Ashlee Gray, Morgan Cook, Hailey Gray, Landon King and Ava Paige King. There are four great-great-grandchildren- Kyleigh, Jackson, Hope and Asher. Her surviving sibling is a brother, Dr. Bobby Evans (Remah) of Stockbridge, Ga. There is a large extended family of many nieces and nephews.  
Laurine's family invites you to visit with them and recall the life of this good woman on Saturday, Oct. 13, between 5 p.m. – 7 p.m. at McKoon Funeral Home.   
A service of thanksgiving for Laurine's life will be on Sunday, Oct. 14, at 2 p.m. in the chapel of McKoon Funeral Home. The service will be led by Pastor Mike Keaton.  
Those who wish to honor Laurine's life might consider a memorial contribution to their favorite charity in lieu of flowers. Laurine's exemplary life was always one of selfless and unconditional love. She felt her life and legacy would mean more if someone's gift in her name could help another person achieve the type of life with which she was blessed.  
Online condolences may be expressed at www.mckoon.com.  
McKoon Funeral Home, 770-253-4580.