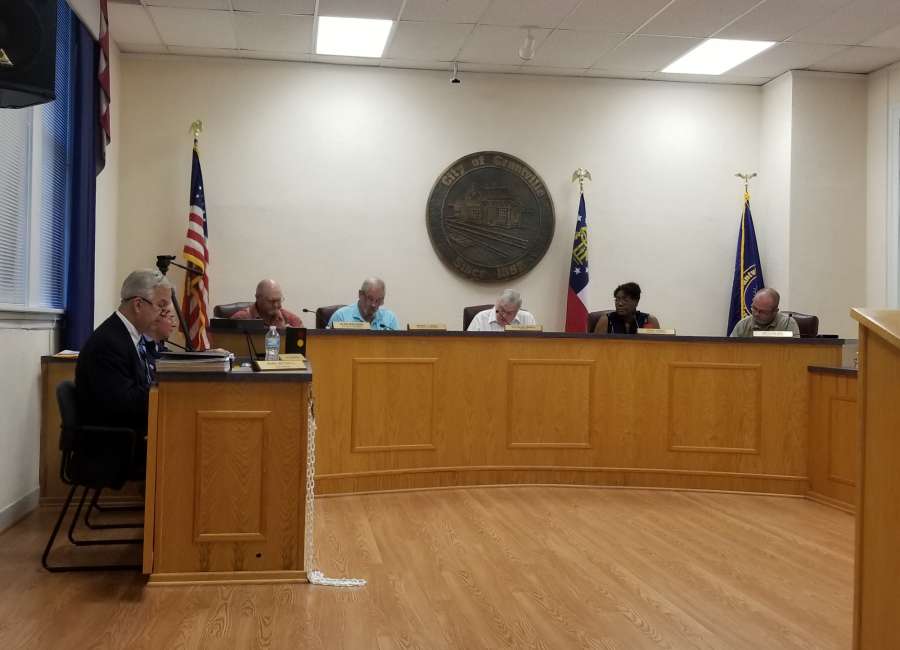 The Grantville City Council is amending its work session schedule to hold a work session once a month.
The council approved an amendment to Ordinance 2018-06 Monday with no opposition. The first reading of the ordinance was last month.
The council meets the second and fourth Monday of each month at 6:30 p.m. at the Glanton Municipal Complex on Lagrange Street, with a work session being held prior to the first meeting of each month.
The work session will start at 6 p.m.
The council began holding work sessions 30 minutes before its regular meetings earlier this year, after a recommendation by Councilman Alan Wacaser. Wacaser said work sessions would help the council have discussions about the agenda before casting a vote.
"Now that we have a work session, I hope we can make better decisions for Grantville," Wacaser said.
City Manager Al Grieshaber announced the rest of the meetings for the year, and which meetings would be preceded by work sessions. He also announced special called meetings in November and December to replace regular scheduled meetings that would fall during Thanksgiving and Christmas weeks.
Regular scheduled meetings and work sessions:
Monday, Oct. 22, regularly scheduled meeting
Monday, Nov. 12, work session
Monday, Nov. 19, special called meeting
Monday, Dec. 10, work session
Monday, Dec. 17, special called meeting