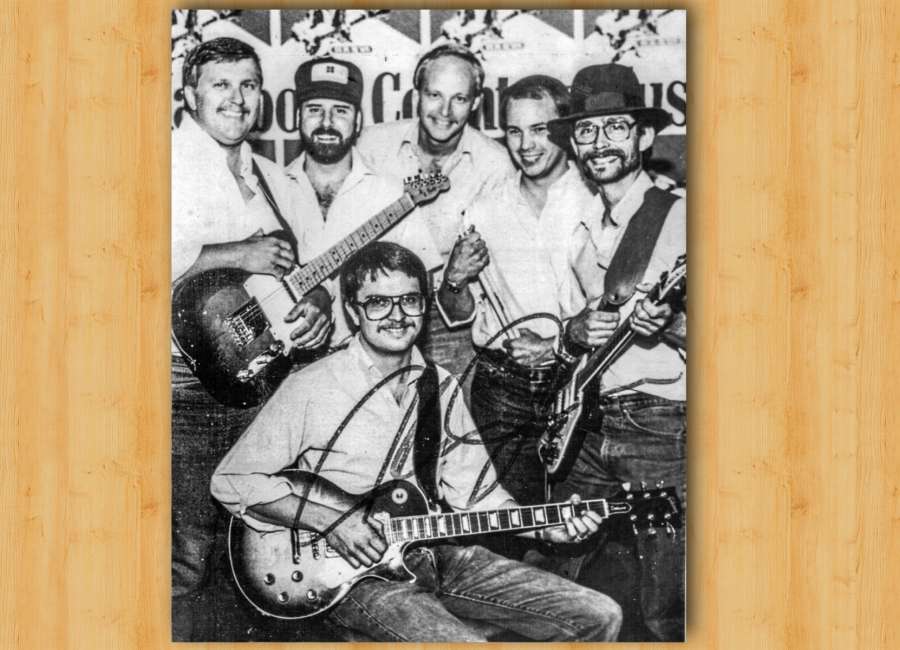 We wish Alan Jackson a happy birthday this week with this throwback photo from May 27, 1991. 
The country singer performed a benefit concert at his Alma Mater, Newnan High School, to support the Band Boosters. Jackson's friends on hand included his old band, Dixie Steel, shown here. 
Seated is Marty Rogers, and standing, from left, are Eddie Norton, Billy Beckom, Jackson, Mark Riggs and Cody Deal. Deal appeared with a new band, Desperado, and performed as the opening act at the Benefit.
"Flashback Friday" is coordinated by the Newnan-Coweta Historical Society. If you would like a copy of a photo featured in "Flashback Friday" or if you would like to contribute a photo, please contact the Historical Society at 770-251-0207.