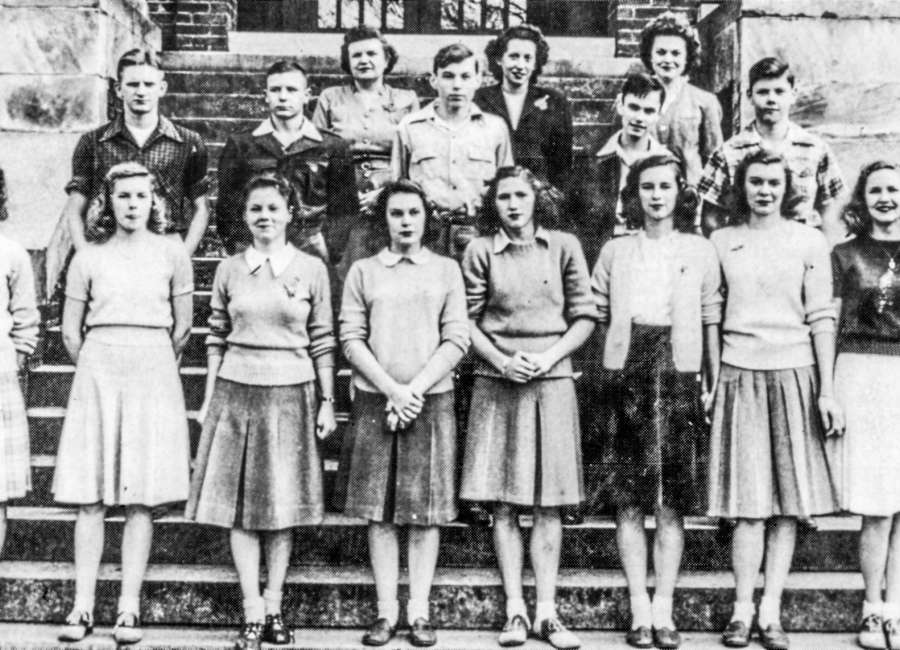 This photo of the 'Tiger Tracks' staff of the old Newnan High School was provided by Imogene Jones of Beloit, Wisconsin. 
The students' work was featured in The Newnan Times-Herald which shared news, sports, and opinion pieces relating to Newnan High School. 
Pictured are, from left, front, Anne Owens, Charlsie Barron, Phyllis McLean, Helen Austin, Wyndy Vineyard, Russleen Potts, Virginia Arnold, Imogene Jones; 
middle, Emory Gilbert, Spencer 'Punt' Walker, Hugh Perry, Zeke Smith, George McLean; 
back, Teacher Advisors Maryella Camp, Mary Ruth Reid and Marjorie Briscoe. 
'Flashback Friday' is coordinated by the Newnan-Coweta Histor ical Society. If you would like a copy of a photo featured in 'Flashback Friday' or if you would like to contribute a photo, please contact the Historical Society at 770-251- 0207.