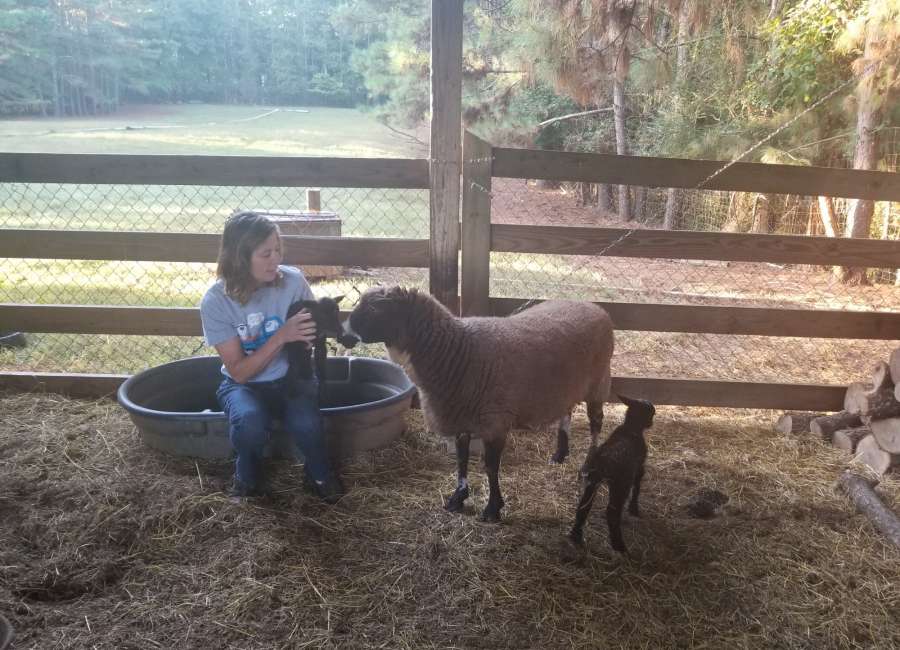 Uncle Bob's Pumpkin Patch will officially close to the public after 18 years of being part of the Coweta community.

The family farm owned by Bob and Janet Witt is located on more than 36 acres on Happy Valley Circle in Newnan. The Witts purchased the farm and moved to Coweta in the 1980s. The farm was part of the Redwine Plantation.
Janet was once a practicing patent law attorney but decided she wanted to be able to raise her young daughters and provide education for the farm.
"I had been to pumpkin patches with my kids, and it was very disappointing to me," Janet said. "There wasn't too much education, so we decided to use the farm as a pumpkin patch as well as to educate children."
The farm offers pottery demonstrations, a nature trail, a honeybee barn, a petting zoo, a corn maze and hayrides around the farm, among other activities. This year, the farm added a magic show on the weekends performed by a Madras Middle School student.
Bob's brother, Paul Witt, comes in town each year from Chicago to work on the pottery portion of the farm.
The farm has sheep, goats, a donkey, chickens, turkeys, rabbit, geese, a pig and horses, but the animals are not raised for food.
This year, the patch officially opened to the public at the end of September. Nov. 3 is the last day the patch will be open.
Janet said she is going to travel with Bob, who works for a Canadian company. He plans to work three or four more years. Both daughters are close to graduation.  Janet said she will miss the work, which is a year-long job.
"I wanted to work until my daughters graduated college," Janet said.
Bob said the patch aims to introduce youth to nature.
"You wouldn't believe the questions they ask you," Bob said. "Our society has lost touch with nature, and this is a great way to introduce these children to life and death and nature and the way life was meant to be. "
He said the patch has employed many youths, teaching them respect and kindness.
"We teach them you have to show respect to get respect," Bob said. "Many of them would come back year after year."
Janet said she will particularly miss the repeat visitors.
"You get to know people who come back year after year," Janet said. "There is substance, value, education and kindness at the patch, and that shows. Our employees have the same enthusiasm. The education part is very important to me. Being close to nature brings you closer to where you need to be.
"A friend of mine came with her children when they were young. Now she brings her grandchild. It's been a lot of fun to see how everybody grows up."
Uncle Bob informed employees last year of the patch's final season.
"We want to thank everyone for their support and visiting," Bob said. "Especially the repeat visitors, our employees, all of our friends, other businesses and our family that supported us and helped make this a success. This wasn't just us alone. Even down to the port-a-potty guys. We have learned so very much. Having the farm tempers you. You learn to be more relaxed about some things and really focus on things that you hadn't before."
Jocelyn Whittemore, an employee at the farm, said Uncle Bob's is about more than selling pumpkins.
"During the week, we host hundreds of students a day for school field trips," Whittemore said. "Many of those students come from downtown Atlanta and have never stepped foot on a farm before. In just a few hours, they learn a lifetime of knowledge in a hands-on setting and are exposed to things they'd otherwise never get to experience."
Bob and Jan Witt "have a love of teaching," Whittemore added. "They live to educate others, and it has shown through their work with Uncle Bob's. "
Janet said she is in the process of looking for a permanent home for her farm animals since she will be traveling.
The patch is open Fridays and Sundays, 1-6 p.m and Saturdays from 10 a.m. until 6 p.m.
Groups visits can be made Monday - Friday, 9 a.m. to 1 p.m.