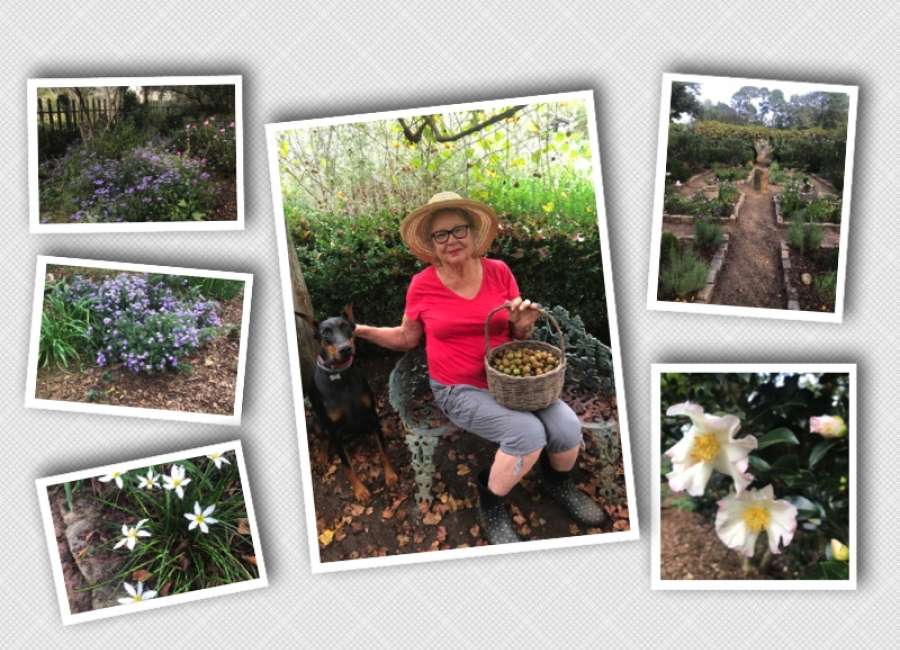 The gardens at Oak Grove Plantation will be open Saturday for the annual fall tour.

Sunny skies are forecast now that Hurricane Matthew has passed through, and fall flowers, including sasanquas, are in bloom. The muscadine and scuppernong vines are full of fruit, and visitors to the garden are welcome to bring a bag and pick their fill, said Liz Tedder, owner and designer of the gardens, located at 4537 U.S. 29 North.
Tedder, who has been working on the gardens for 35 years – since shortly after she and her husband George moved to the 1830s plantation home – said this might be the last fall tour.
The Tedders open the garden each spring and fall, but the fall tour is becoming too much work as the Tedders get on in years, she said.
Tedder designed the muscadine and scuppernong arbors so that you can walk underneath them.
"That's the way arbors were done when I was a kid back in south Georgia," she said. "That was our playhouse. It's reminiscent of our childhood."
There are wrought iron chairs underneath the vines for visitors to enjoy.  
"There are some things that we haven't cut back that have seeds on them," Tedder said, and visitors are welcome to collect seeds.
Visitors also can bring a sack lunch to eat at one of the many seating areas.
Hours for the tour are 10 a.m. to 2 p.m. and admission is $10, with children under 12 free. Proceeds go to garden upkeep.