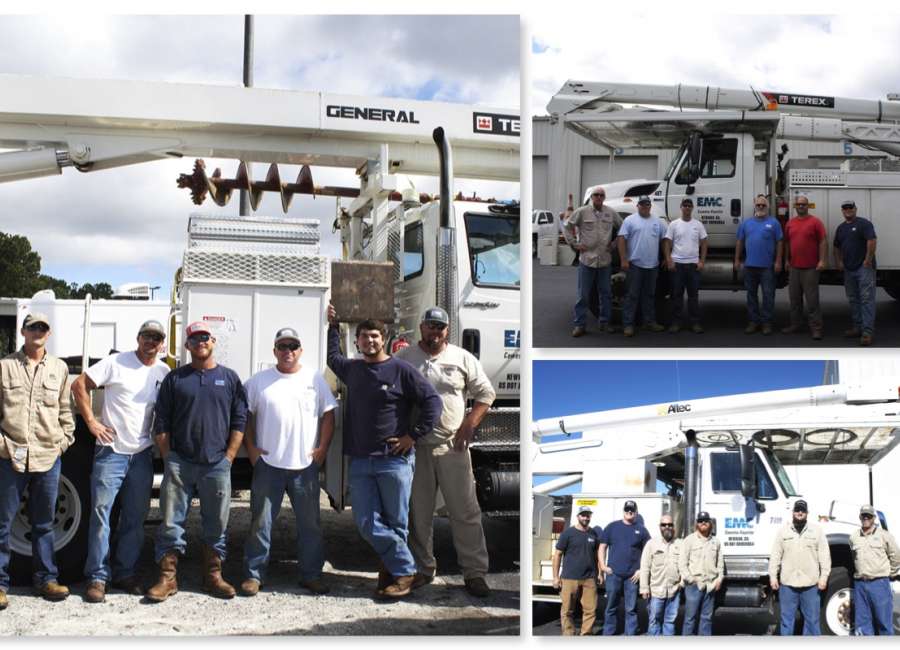 Crews from Coweta-Fayette EMC are on their way to assist sister cooperatives with restoration efforts following the landfall of Hurricane Michael. 
Nineteen employees will assist Flint Energies, located near Warner Robins, GA, Mitchell EMC in Camilla, GA, and Altamaha EMC, headquartered in Lyons, GA. As of 2 p.m. Thursday, approximately 183,000 EMC members remain without power in the state.

As management and staff watched the path of the storm and determined our service area would be spared major damage, the decision to assist another cooperative came easily, according to CEO Chris Stephens.

"We had crews volunteering to assist other co-ops before the request was even officially made," Stephens said. "We are always willing to lend a helping hand when the need arises. That's the great thing about the co-op family. I'm grateful to be part of a community who will come to each other's aid."

CFEMC crews worked overnight Wednesday to restore damage caused by gusting winds to the local service area.