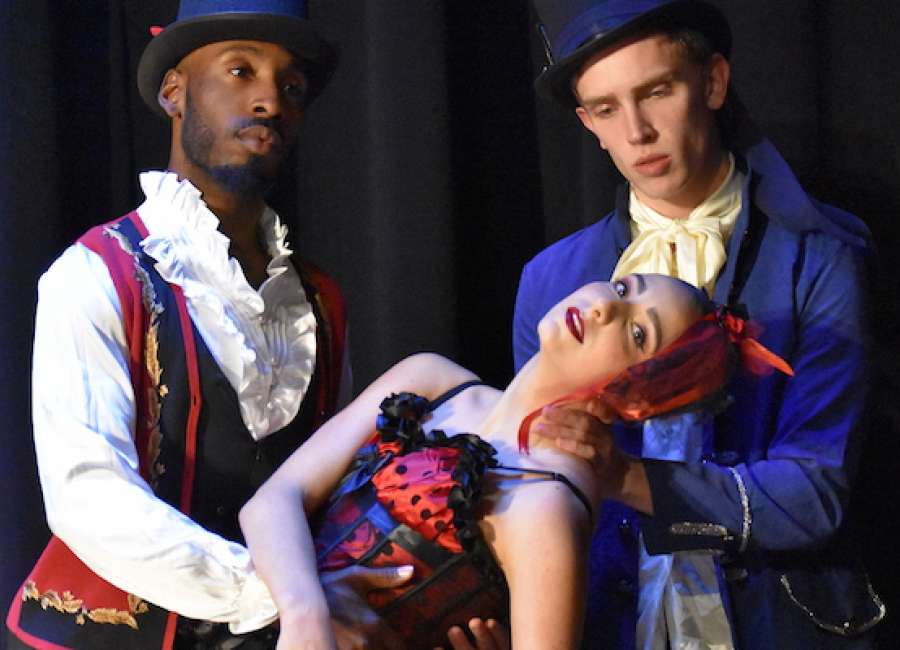 Southern Arc Dance Theater will help audiences get into the Halloween spirit with its production of "Dracula: A Love Story" Friday and Saturday.
Student musicians from the Central Educational Center will present live music as Southern Arc dancers take the stage to tell the classic story of Count Dracula (Leland Thorpe) and his obsession with the innocent Mina (Alexis Laine Arria). James Mason Diaz will appear as Jonathan Harker, Mina's fiance, who tries to wrest her from the bloodthirsty vampire's grip.
Original choreography for the ballet is by Paulo Manso de Sousa, artistic director of Southern Arc Dance. CEC music instructor Doug Kees worked with his students to compose the original score, which they will perform live during the ballet. CEC sound and video production students, under the supervision of Pat Patten and Michael Britt, will lend their skills to the show as well.
"It's all about collaborating with the community and bringing it all together on the stage and behind the scenes," Manso de Sousa said.
Despite its origins in classic horror, Manso de Sousa said, "Dracula: A Love Story" is a family-friendly dance and music experience. It is sponsored by the Newnan Cultural Arts Commission.
Performances are tonight at 8 and Saturday at 5 p.m. at the Wadsworth Auditorium, 25 Jefferson St. in Newnan. Tickets are $20 with discount rates available for groups of 10 or more. To purchase, visit www.southernarcdance.org .