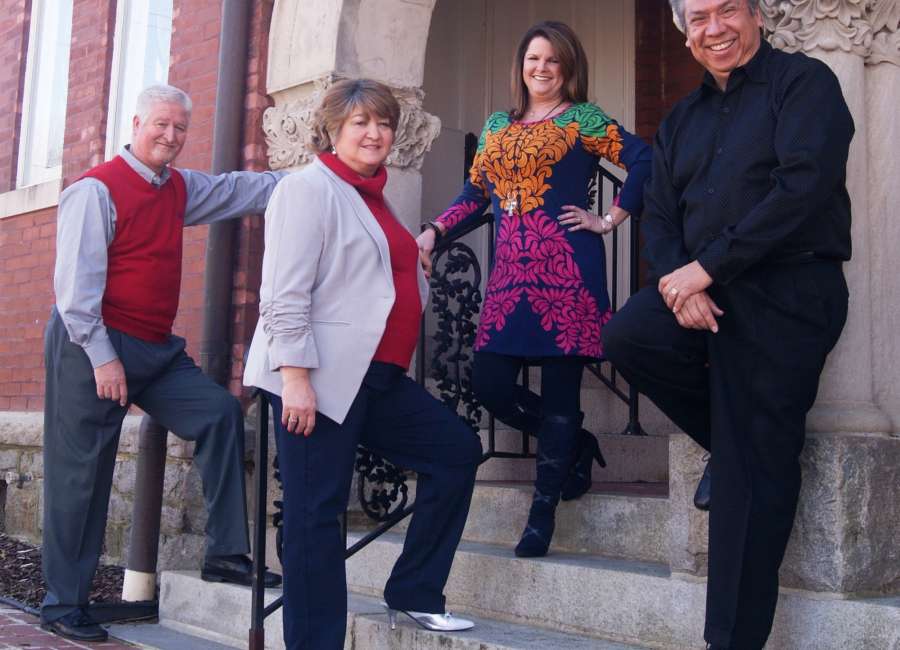 Macedonia Baptist Church will be hosting a dinner and concert evening on Saturday.

The community is invited to enjoy a complimentary light dinner, which will be served in the fellowship hall at 6 p.m. A concert – featuring the Jonathans – will start at 7 p.m. in the church's historic sanctuary.
When the Parker Trio began singing on their little Indian reservation in upstate New York in the 1920s, surely they didn't realize they were birthing a musical legacy that would stretch into the 21st century.  Four generations later, Parker Jonathan is carrying on this musical family heritage – taking it from the little west Georgia community of Bremen to the four corners of the United States and beyond.
Parker Jonathan is of Native American descent, a member of the Seneca tribe. He was born and raised on the Tonawanda Indian Reservation near Buffalo, N.Y.
Being born into a musical family meant piano lessons, joining the school band and singing in church with his brothers and sister. Along the way his parents introduced him to Southern gospel music, and he quickly grew to love the four-part harmony of the quartets that would appear in the Buffalo area.
His family gospel singing group traveled throughout New York state, Pennsylvania and southern Ontario until 1989, when he was offered the baritone vocal position with one of America's premiere gospel quartets, The Kingsmen. 
Jonathan loaded his car with everything he owned and moved to Asheville, N.C., home base of the Kingsmen, and began a 13-year career traveling across America singing in churches, concert halls, fairs and festivals.  His appearances with the Kingsmen took him into venues as prestigious as the Ryman Auditorium and The Grand Ole Opry in Nashville, Tenn., Dollywood in Pigeon Forge, Tenn., and the Georgia Dome in Atlanta.
Additionally, he has appeared on several Gaither Homecoming videos and was twice named Favorite Baritone Singer Of The Year.
In 1988, Jonathan married Carrollton native Paula Moore. After several more years of being on the road, Jonathan felt it was time to be at home and settled into a more routine existence while he and Paula became more active in their home church.
In 2007, they moved to Bremen to be closer to Paula's family, and that's where The Jonathans musical ministry continues today.
Paula Jonathan and her twin sister sang together locally for many years in the early 1990s as Double Vision, a country/gospel duo performing at many civic and church functions throughout west Georgia.
"When she and I were dating I didn't even know she sang until I saw her on television one day," Parker Jonathan said. "I was in a restaurant in Pennsylvania, and the television was tuned to a talent show on CMT hosted by Charlie Daniels. I really wasn't paying much attention to it until I heard these girls singing. When I looked up I thought they looked familiar."
In the summer of 2008, Parker and Paula sang one song together at a reunion concert of his family in upstate New York. Through the encouragement of Parker's father and after much prayer, the couple yielded themselves to Christian music ministry.
The brother and sister team of Darian Taylor and Angela Beasley from Uvalda complete the musical lineup of the Jonathans. Taylor's lead vocals coupled with Beasley's abilities at the piano add a dynamic to the Jonathans.
 
The Jonathans consider themselves more than just the continuation of a musical legacy. They say they are ambassadors for the Kingdom of God, discharged with a duty to reach out to all people, telling them of the good news of Jesus Christ.
A love offering will be received following the concert at Macedonia.