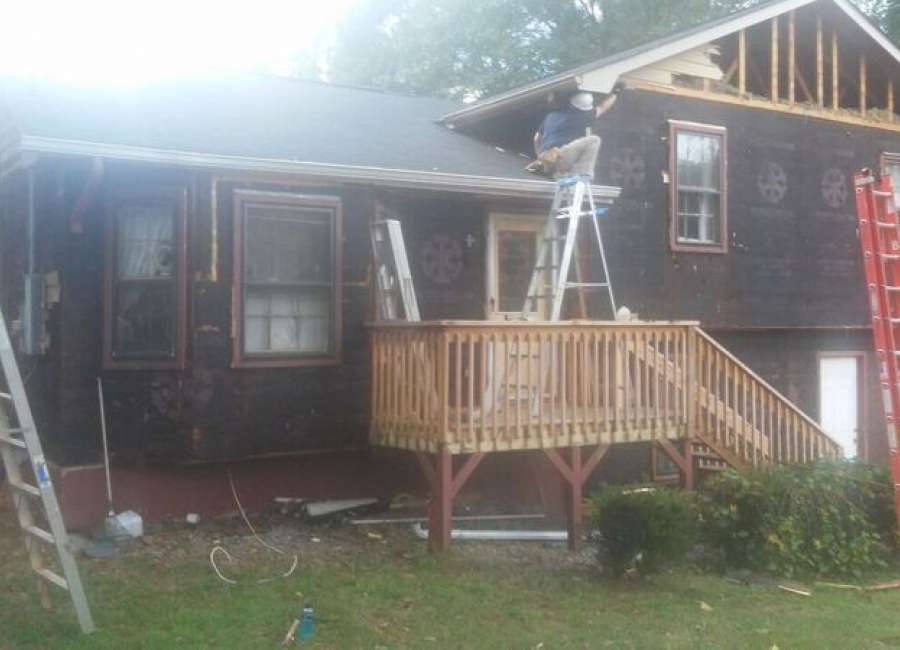 Volunteers from Cancer Treatment Centers of America and Newnan-Coweta Habitat for Humanity recently teamed up to renovate a local woman's home.
Maria Rodriguez was the focus of Habitat's recent "Brush with Kindness" repair program.  
The program offers home repair services to area homeowners so they can continue to live in safe, decent homes for years to come, according to Habitat for Humanity officials.
Nearly 125 volunteers were shuttled from CTCA in Newnan to the work site for 2- to 4-hour shifts each day for a week.
The volunteers replaced old wood siding with new vinyl siding, built stairs for the back entrance of the home and stained a porch. Local businesses donated lunch every day for the volunteers.
"We are extremely grateful to CTCA for their continued support of our projects, whether large or small," said Cristina Bowerman, executive director of Newnan-Coweta Habitat for Humanity. "Over the years, they have proven themselves to be an incredible community partner and we look forward to the work we can accomplish as one team in the years to come."
Brush with Kindness candidates receive assistance based on their income, need and willingness to partner with Habitat for Humanity. Volunteer labor and donated materials are essential and help keep costs low.
An affordable loan is made to the homeowner to cover the cost of the work. Payments are placed in a revolving fund to help serve others in need.