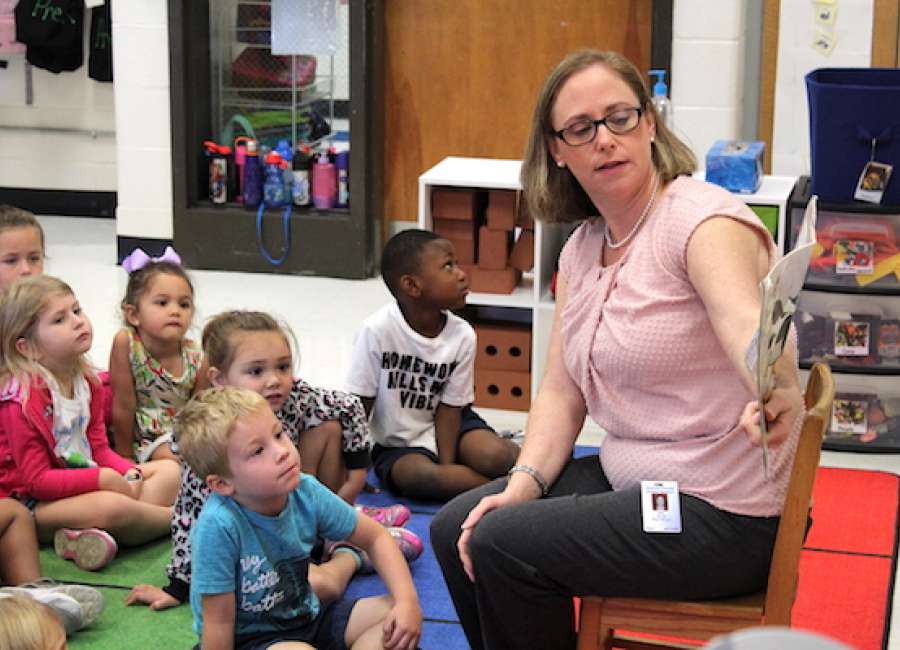 Children who enter kindergarten with the skills, knowledge and attitudes they need to succeed  are more likely than their peers to succeed academically, research shows.

Giving students the tools to experience that later academic achievement and attain higher levels of education helped education officials establish Georgia's pre-kindergarten program in 1992, and the state celebrates its youngest students and their teachers during Georgia Pre-K Week. 
From Oct. 1-5, the Coweta County School System's 25 pre-K classes marked the occasion with special guests, books and activities. Georgia Pre-K is a voluntary, free program available to all of Georgia's 4-year-olds regardless of parental income. Students are selected for limited spots through a lottery program.
Approximately 1.6 million Georgia students have been served by Georgia's Pre-K since it began in 1992, and the program continues to be nationally recognized for its success.
Pre-K Week began eight years ago when funding for the state's program was in jeopardy. The first week of October is now dedicated to raising awareness of the importance and benefits of a quality pre-K across the state by providing leaders the opportunity to engage with classrooms in their local communities.